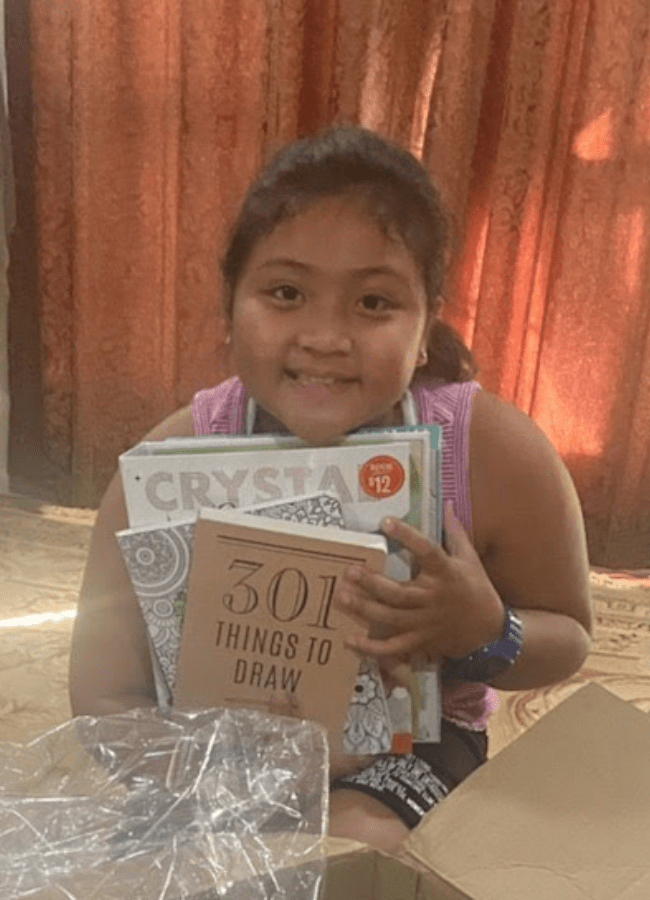 Meet Keaton Kiddo Jonhelle, a sweet 9-year-old girl who loves painting, drawing, and biking. At just 6-years old, in August of 2020, Jonhelle was diagnosed with Acute Lymphoblastic Leukemia, also known as ALL. With her diagnosis occurring in the middle of the COVID-19 Pandemic, her family came across many emotional and financial stressors, and faced much isolation as a family, as Jonhelle had two siblings at home.
Read More »
Lily Age 3 Diagnosis: Lily was diagnosed with Leukemia in 2012 and KRM has provided ongoing financial assistance for their family through the family navigator program utilizing various services such
Read More »
Sierra Age 18 Diagnosis: Ovarian Cancer – "I got to pay for my first semester of college with my scholarship from Keaton Raphael Memorial!" Sierra told her story to over a
Read More »
Meet Juan, he was diagnosed at age 6 with Recurrent Medulloblastoma. Juan is currently 10 years old and still battling for his end of chemo.
Read More »