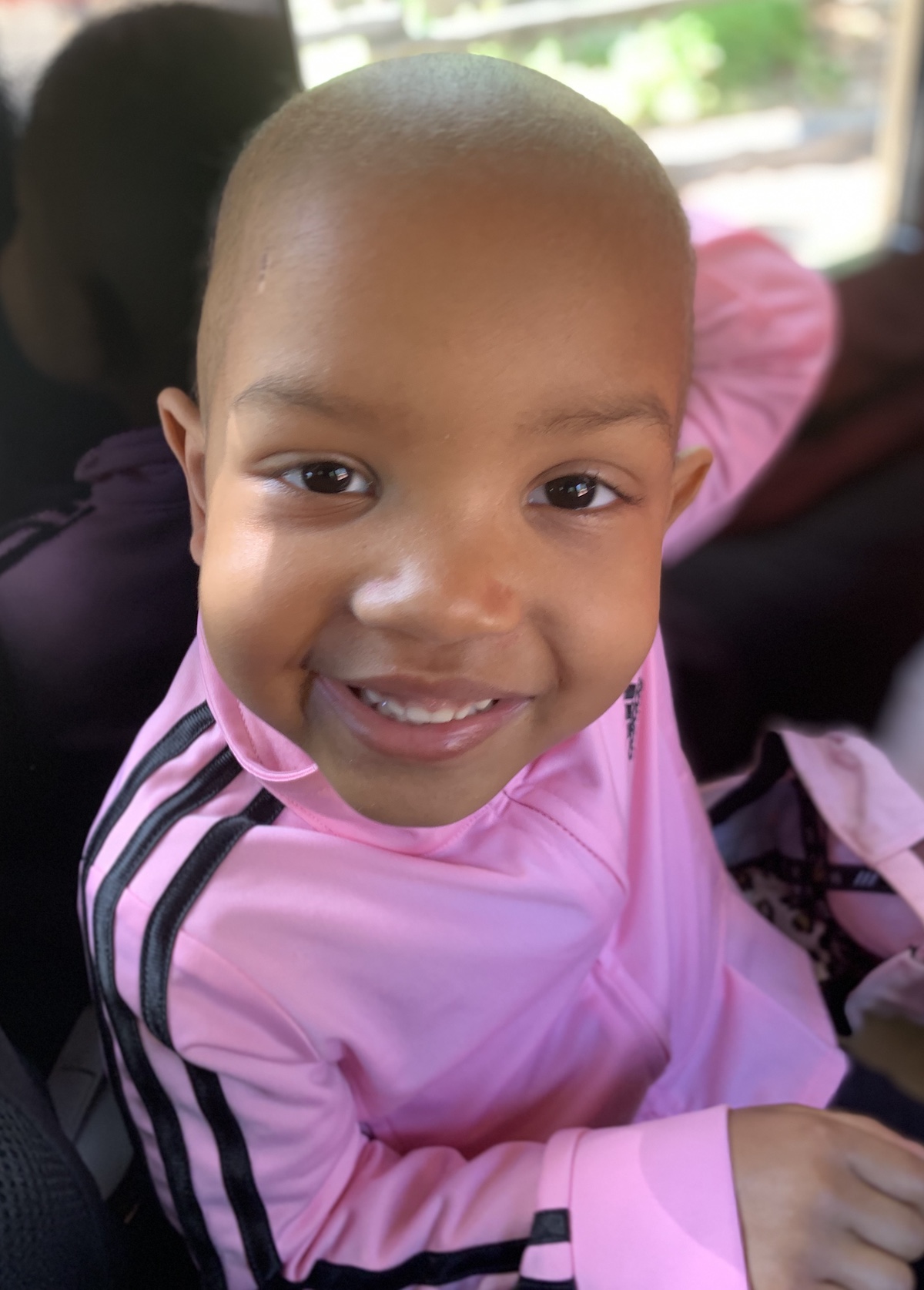 Meet Keaton's Kiddo Lea; A sweet and loving 4-year-old who enjoys playing outdoors, painting, coloring, playing with her siblings, and so much more! Lea's life-changing journey began Monday, November 30, 2020, when she began experiencing excruciating pain. While pain had never stopped her energetic personality from shining before, Lea began to voice back, hip, and stomach pains. Although she did not initially express these feelings too often, her pains, unfortunately, became more severe over time and began waking her up throughout the night, leaving her in what seemed like agony. Lea's parents, Mark and Alani, would quickly soothe their precious daughter back to sleep.
Due to the timing of Lea's unforeseen journey and the start of the COVID-19 pandemic, Mark and Alani made the decision to schedule a virtual doctor's appointment to share Lea's symptoms. The pediatrician urged for Lea to visit Urgent Care, which eventually led to admission in the Emergency Room. As you can imagine, taking a child to the Emergency Room for unexplained pains was scary enough for Lea's parents, as is for any parent, but being amid the COVID-19 pandemic meant that only one parent would be able to accompany their child through this type of experience.
Lea's Mom, Alani, courageously sat with her throughout her labs, x-rays, and ultrasound before receiving the heartbreaking news that Lea was potentially being diagnosed with Leukemia or another type of Oncology related diagnosis. This was extremely difficult news to hear for Alani, while Mark was on the other end of the phone discussing Lea's possible diagnosis. At that moment, the family longed to be together to be able to hold and comfort one another in this time of need but unfortunately were unable to do so.
Immediately after leaving the Emergency Room, Lea and her Mom were transferred to a local hospital where it was determined that Lea would receive the best care. Although this was a life-changing moment for their family, little Lea was super excited to be the very first person in her family to travel by ambulance. They arrived at the hospital, where she was finally reunited with her dad and the three of them were together once again, while her older brother, Koa, and her younger sister, Kalani, were comforted at home.
The following day on Tuesday, December 1, 2020, Lea received a bone marrow aspiration to have some of her bone marrow examined, and after a few hours of waiting, Lea was sadly medically diagnosed with Acute Lymphoblastic Leukemia (ALL), the most common type cancer found in children. ALL is a type of cancer where the bone marrow creates too many immature lymphocytes, a type of white blood cell. While this new cancer diagnosis created feelings of fear and anxiousness for Lea's family, they felt a glimmer of hope when learning that ALL has a 95% cure rate. On Wednesday, December 3, 2020, after confirming her diagnosis, Lea underwent surgery to place a port in her chest and had her first spinal tap, which was followed by her first dose of chemotherapy. From this day, her journey would continue with intensive and extensive treatment, blood transfusions, bone marrow procedures, and more to beat this cancer like a warrior.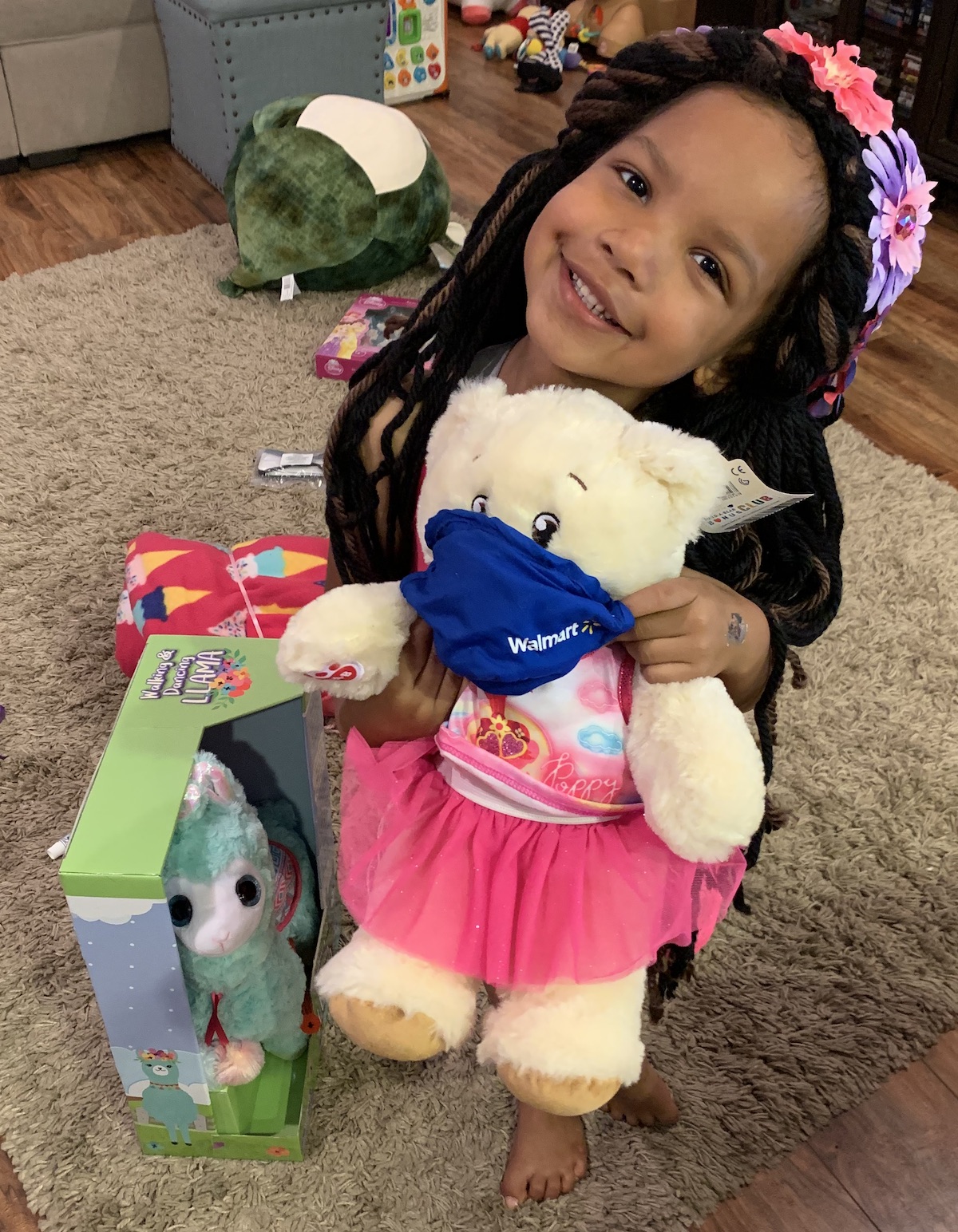 Lea had spent almost 2 weeks in the hospital at this point, and the global pandemic had created a tough obstacle for this family. With Lea being immunocompromised and the COVID-19 affecting the world as we once knew it, Lea and her family had to be, and still are, extra cautious to benefit her immune system in the best way possible in preparation for treatments. Unfortunately, all five members of the family were unable to be at the hospital all at once, leaving Mark and Alani to play the stressful game of "parent swap." One parent would stay at the hospital with Lea, while the other parent would be home with Koa and Kalani, and they would switch roles from time to time. Lea went from seeing her siblings every day to only seeing them for short surprise visits. Her parents shared, "Lea had her IV disconnected for an early afternoon walk and again, one of the highlights in preparing for her walk is putting on her own clothes – getting dressed has never created such excitement before! We were also able to surprise both Koa and Lea with a sibling sighting while Lea was out on her walk – it was pure joy and excitement from them both – and much needed for all. Namma was even quick with the hot cocoa to sweeten the visit.
However, the visit was bittersweet for Lea and cut short due to an ultrasound appointment. She was so happy to see Koa and her sleeping baby sister, but was sad when it was time to say goodbye."
Not too long after Lea's surprise visit with her brother and sister, she was discharged from the hospital and able to go home! The family shared their excitement, "The kids were so excited to see her, hear her, and touch her. We were all beaming from ear to ear – it was emotional to say the least. Namma and I hugged – exhale… tears… we made it… we're going home! We are not complete if we aren't all together and the reality of having us all back under one roof – would make it feel like home again. We wrapped Lea in a warm blanket and were headed home."
On January 7, 2021, Keaton's team had the pleasure of being introduced to Lea and her delightful family.
"We were first introduced when Lea was diagnosed and given paperwork at the Children's Oncology Clinic to get connected to Keaton's. Our first interaction with Keaton's came when we were contacted by a Family Navigator to learn more about our family's journey with Lea's ALL diagnosis and treatment. We were also grateful for the Hope Chests Keaton's surprised each of our three children with – it was so timely having just been discharged from the hospital after a few weeks stay.
Keaton's support has been an unexpected blessing that we didn't know we needed until it was received. As parents, you want to be so strong for your children and protect them from everything, but the reality is we had no idea what we were and would be experiencing along this healthcare journey. Keaton's support through family events, Funderland, River Cats, Keema's Pumpkin Farm, Movie under the Stars, Sacramento Republic FC game, connected us to families who are either walking similar pediatric cancer journeys like us or have overcome them. It allowed Lea and her siblings to meet new kids and make friends. More than anything, Keaton's events provided a safe space for Lea and our family to be normal and feel comfortable with her physical changes (i.e. losing hair). Our family is also grateful for the various grocery and gas gift cards received – especially gas when we were commuting almost 40
minutes out, one-way, for three days a week for Lea's treatment."- Lea's Parents, Mark and Alani.
Ever since the first interaction with Lea's family, Keaton's has had the honor of supporting them with personalized Hope Chests, gas gift cards, food gift cards, fun and COVID-19 safe family events, and a shoulder to lean on for emotional support.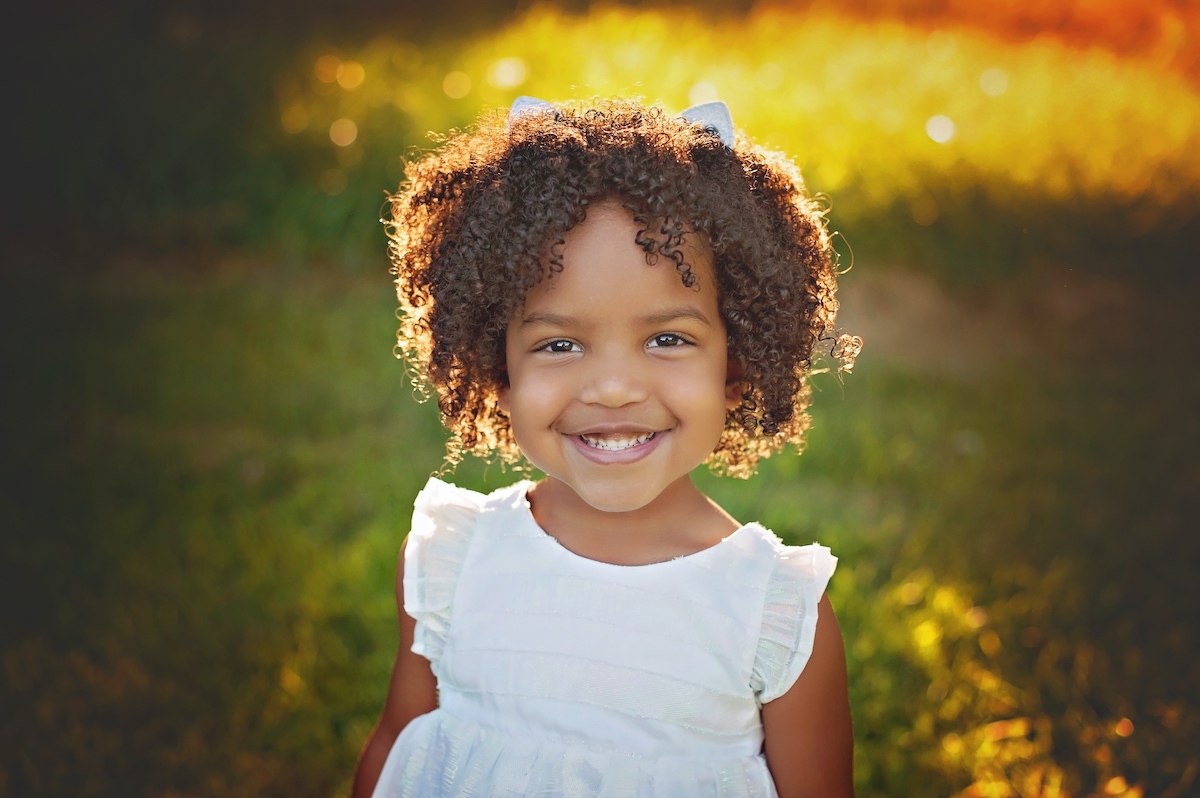 "Lea developed immediate and deep connections to several Keaton's family navigators – specifically Isela and Jessica. These lovely ladies, and others, are the most genuine and compassionate human beings our family has had the fortune to encounter along this journey. We appreciate the random check-ins as they enable us an opportunity to decompress and share our experience with others who understand, are genuinely concerned/interested, and constantly looking for ways to serve our family and support us."- Lea's Parents, Mark and Alani
Kids who are battling cancer are known to be exceptionally resilient, and Victorious Lea is no exception! This tough child has battled her way into the maintenance phase of her treatment, a gentler phase of chemotherapy that will last until March of 2023. After having overcome so much, Lea has not lost her spunky personality. She has many all-time favorite activities which include going to daycare with her little sister, visits to her Namma's and Papa's house, and fun trips to the park just to name a few.
The team at Keaton's Child Cancer Alliance will continue to support Lea throughout her journey, as well as other families like hers. Together we will fight, together we will heal, and together we will overcome Pediatric Cancer.