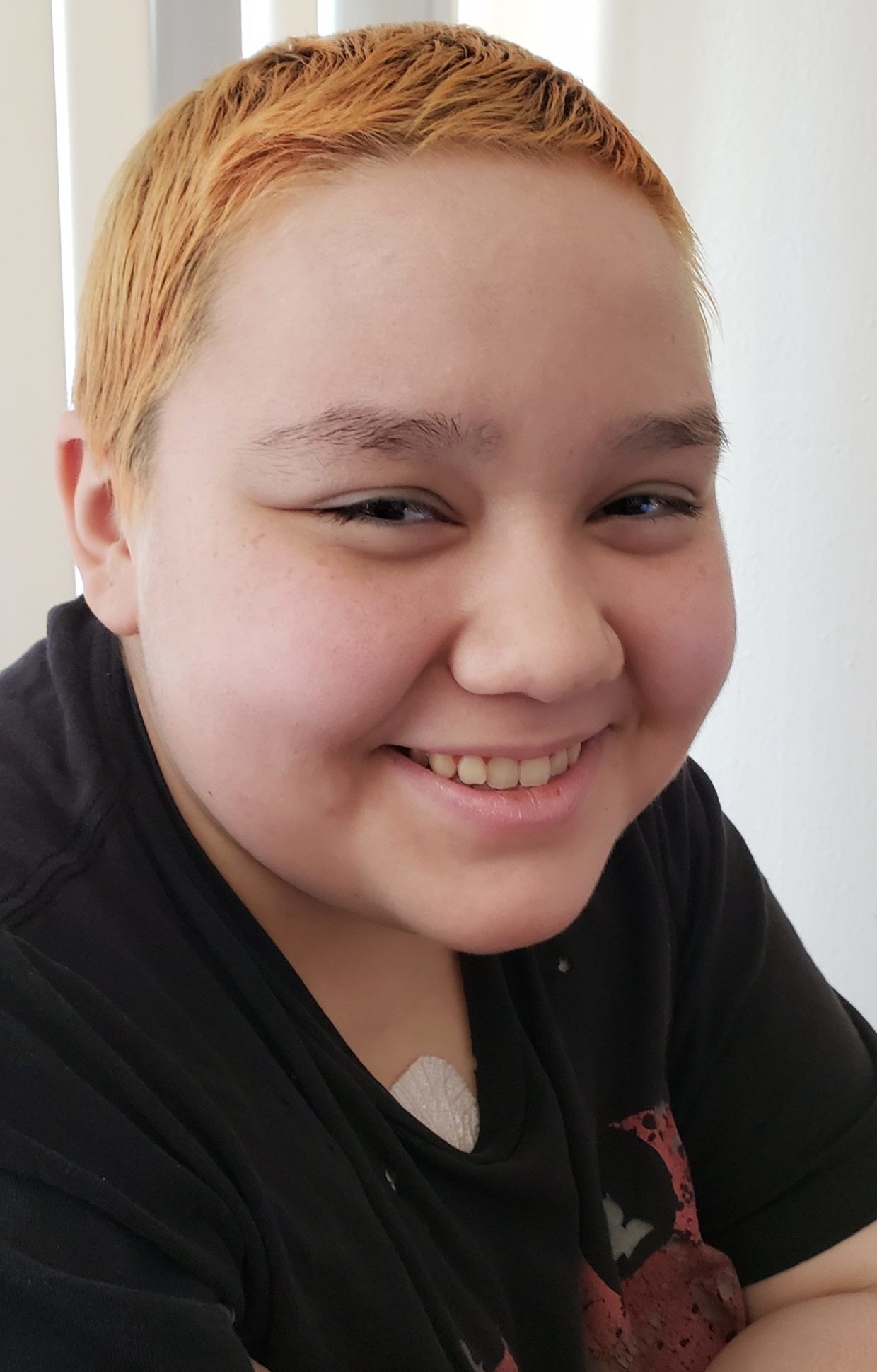 Meet sweet 16-year-old Keaton Kiddo Lily. Aside from loving Lego sets and coloring, Lily can be described as having a huge heart with an interest in experiencing all that life has to offer!
Lily embarked on her strenuous cancer journey on July 31, 2021. After a trip to her local emergency room, when finding sores on her body, Lily bravely traveled by ambulance for the first time to another hospital almost 2 hours away from her home, with her mom, Lori, following right behind her. Arriving at 12:30 am, endless tests were performed on Lily, and on August 4th, she was sadly diagnosed with Acute Myeloid Leukemia, a cancer of the blood and bone marrow that affects the body's myeloid cells. Being the courageous soul that she is, Lily was ready to put up a fight against this horrible disease and began inpatient chemotherapy shortly after her diagnosis. The beginning of this journey took a toll on her body, causing many unwanted changes. Having to watch her body's reaction to treatment was a painful sight for her mom, while the doctors worked quickly to understand this reaction. Lily's mom, Lori, shares that "Lily's body did not like something, and her body started freaking out. I thought I was going to lose my daughter that day. Just remembering that day brings tears to my eyes." Eventually, Lily adjusted to her treatment, making her following treatments slightly less stressful on her body.
While undergoing and living through these nerve-wracking experiences, Lori felt torn about being 2 hours away from her home and Lily's 3 siblings who also needed her as they were preparing to start the new school year. After 3 months with Lily so far away from home, she empathetically told her mom, "Mom go home and take care of your other children." This was an unimaginable decision to make for Lori, as it would be for any parent, and she felt more torn than ever. She had no choice but to spend time at home on the weekdays to be with her other children, while visiting Lily on the weekends to support her family in the best way she could.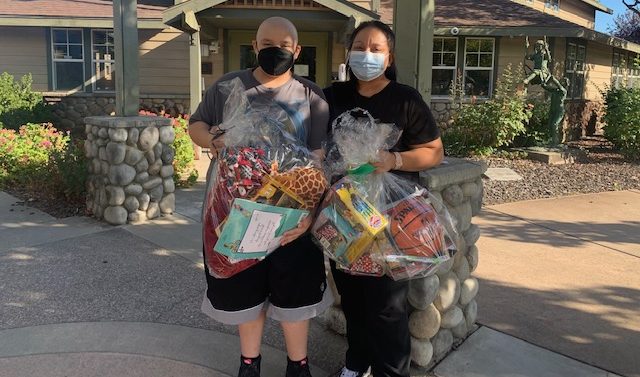 As a teen, Lily has had so much of her journey to reflect on while spending her time independently in the hospital, and only a few hours to a few days at home with her family in between treatments. From her own perspective, Lily bravely shares, "I have AML (Acute Myeloid Leukemia). Before I was diagnosed, my mom took me to 3 doctors and a dentist to get me antibiotics. When we finally went to our local hospital, they transferred us to another treatment hospital.
I was diagnosed on August 4th. I don't remember much from my first treatment, just bits and pieces. I was in a lot of pain during that time. During my first treatment, I had a bad reaction to my chemo. My body locked itself into place, but I had the chills, so my body was also shivering, causing me lots of pain. The next few treatments were pretty easy compared to the first two, other than the chemo symptoms. During my fourth treatment, my mom stayed home and visited me on the weekends.
I have three siblings; A twin, an older brother, and a 5-year-old little sister. I got a little lonely sometimes, but I had the nurses and the child life staff. I would spend about a month in the hospital each time. Sometimes, I would spend the holidays in the hospital. I would have spent my birthday in the hospital if they hadn't given me a day pass letting me out of the hospital for 4 hours."
In between these experiences of Lily's shared journey, she has faced many hardships, but did not let them get the best of her. With an AML diagnosis, some patients may need a bone marrow transplant to support the prevention of a relapse. Fortunately for Lily, a bone marrow transplant was not necessary, protecting her from potential risks and complications. This amazing news left Lily and her family feeling extremely joyous! Her oncologist determined that she would need five chemotherapy treatments instead of the expected four. Lily was finally able to see the light at the end of her tunnel. Reaching remission in October 2021, Lily had just three more treatments left, and excitedly completed them in March. After about nine months in and out of the hospital, March 8, 2022, was the day Lily heard the exciting news that she could head home for good and reunite with her loved ones.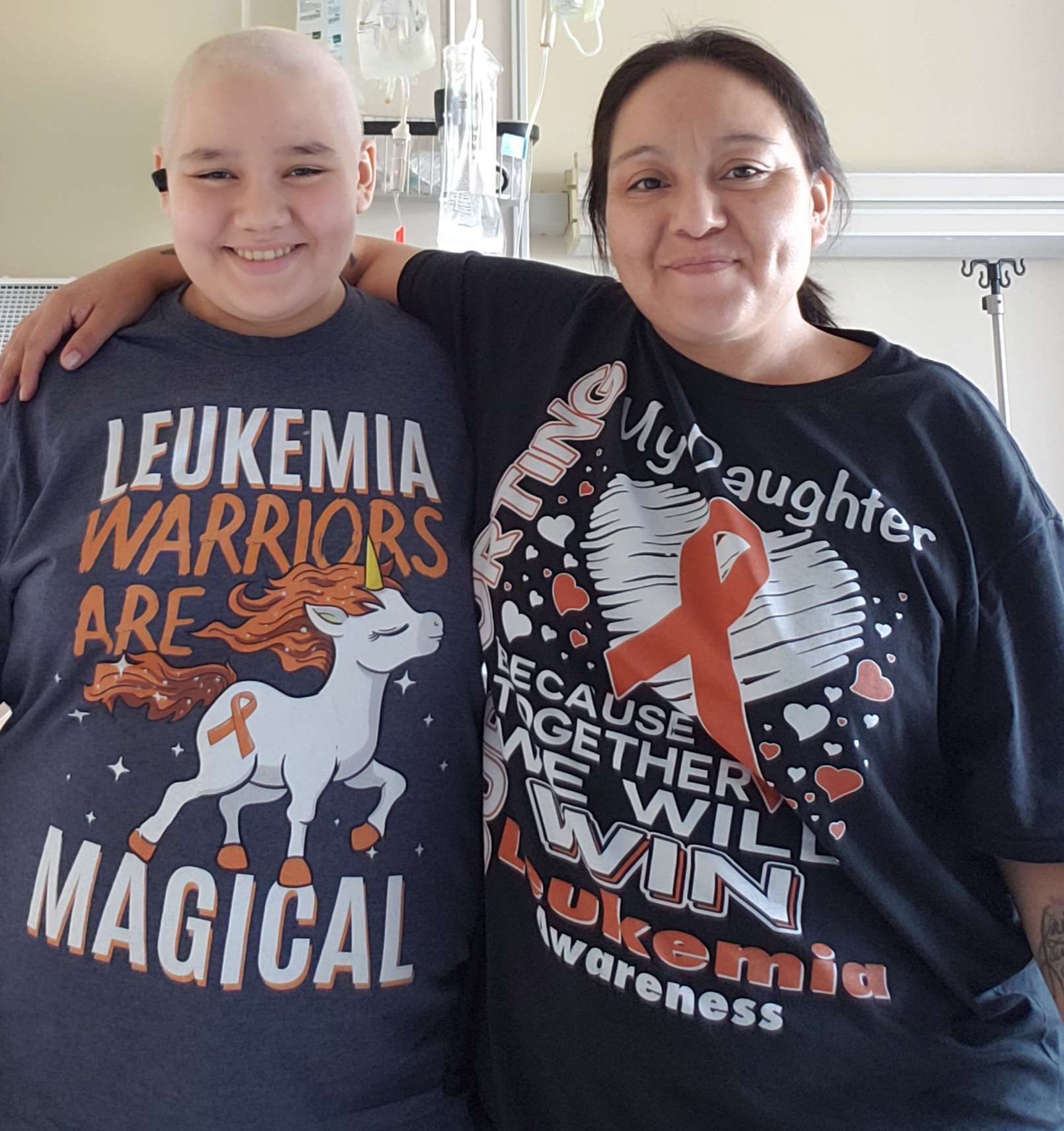 Being a teenager during such an unfamiliar journey, Lily sacrificed a lot of her interests. With her huge heart, she has always loved to give back to her community during the holidays with her twin sister. They both felt fortunate to volunteer their time with the Salvation Army before the COVID-19 Pandemic and Lily's diagnosis. Lily also had to give her adventurous soul a rest, losing the opportunity to attend camp with her sister as they have done in the past. Now she looks forward to the day her Broviac line is removed, so she can return to one of her favorite activities, swimming!
The team at Keaton's could not be more proud of Lily and the growth she has accomplished throughout the difficult obstacles thrown in her path. It has been an honor to support lionhearted Lily and her family with a personalized Hope Chest for her and each of her siblings, as well as a financial grant, grocery gift cards, empowering words, and more.
One of her family's most memorable moments includes receiving thoughtful gifts from our Holiday Adopt-A-Family Program. Lori describes her holiday morning as "very special," thanks to the support of their gift sponsors, the community, and Keaton's. Now that Lily is in remission, her support from Keaton's does not end here. The Family Navigator team looks forward to each and every future connection with her and her family, and hopes to see Lily at future family and teen events put on by the team and thoughtful community sponsors. In this fight together, Keaton's will continue to offer endless support to families like Lily's.