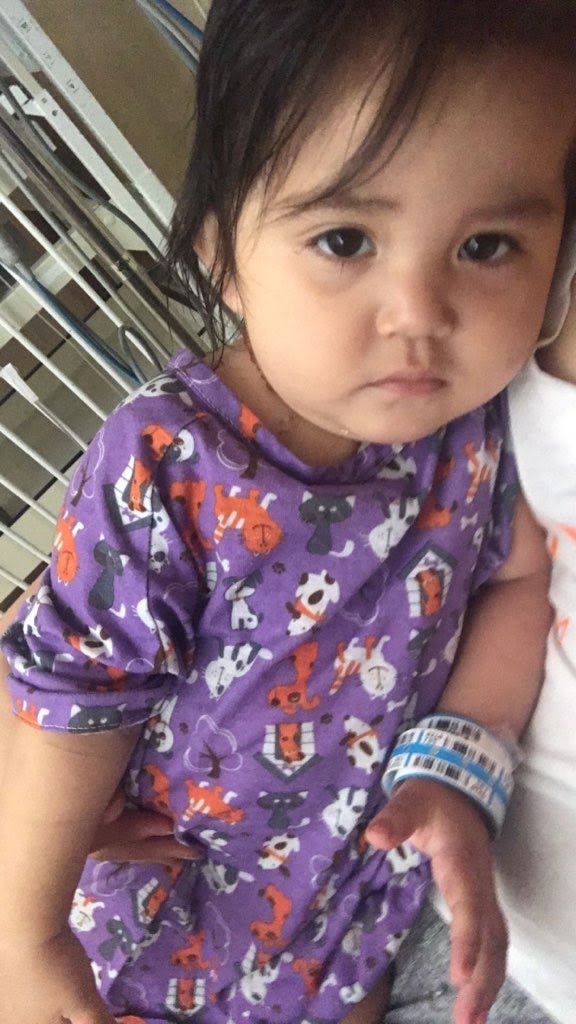 When she was just 14 months old, beginning her walk of life, Anahi's mother noticed that something was not right. After taking a photo of Anahi around Easter, in April of 2017, her mother could see that Anahi's skin tone was pale and there was bruising on her skin. She decided to take Anahi to her pediatrician and after some tests, it was discovered that Anahi had cancer. She was sadly diagnosed with B-Cell Acute Lymphoblastic Leukemia (ALL), a common form of cancer in children that affects certain cells in the immune system.
Before her cancer diagnosis, Anahi was a happy baby, always smiling and dancing. However, once the signs and symptoms of her Cancer started showing, her mother noticed some changes. Anahi was always crying. She became restless as well as stopped walking and crawling. She no longer wanted to engage with those around her. As you can imagine, this was a very challenging change and time for Anahi and her family. Because she was so young, it was hard for her family to know what was wrong or how to help her. They continued to love, hug and comfort her as she went through her treatment. When Anahi's family learned that she would, unfortunately, have to endure a few years of treatment, they questioned how they would get through it. Anahi's strength and resiliency to fight her battle against childhood cancer has now made her stronger than ever.
Anahi recently celebrated her 5th Birthday and is continuing to receive treatment at a local partnering hospital. After recently relocating to Sacramento, she is now a Keaton Kiddo and our Family Navigator Team is pleased to be a part of her unique journey! 
From the time of their initial referral, Keaton's has supported Anahi and her family through their financial hardships by providing a financial grant and food cards. With mom being the provider for Anahi and her sister, she continues to work as much as possible while also ensuring that Anahi makes it to treatment.
Through our amazing partnership with Walmart who donated Build-A-Bears for our families, Keaton's was able to share the joy with Anahi, her sister and cousins who each got a bear of their own! By offering emotional support and joy-filled experiences, our Family Navigator Team continues to do all that they can to be in this fight together with Anahi and her family.
"She has gone through so much and we always like to help others that are going through the same thing. We want others to know that it gets better, believe it or not. LOVE, HOPE AND FAITH always kept us going. Faith gets you through anything." ~ Anahi's mom.