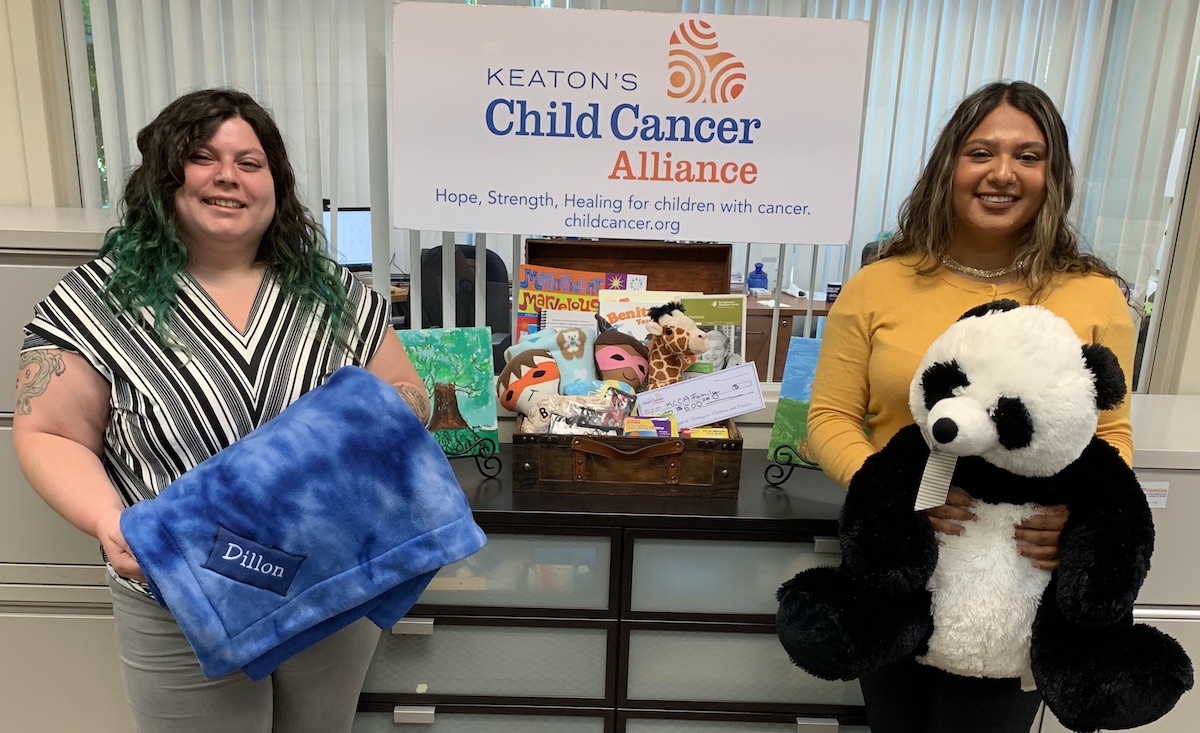 Our summer Interns, Maria and Cassandra, are here and are already making an impact by connecting with families. Since 2013, Keaton's has been honored to be a vital part of the Sacramento State University Division of Social Work's effort to professionalize future social workers. The field practicum is the "heart" of social work education – the official "Signatory Pedagogy" as determined by the Council on Social Work Education. In total, 27 students have completed their final graduation requirement by serving as Family Navigators with Keaton's during full academic year and summer intensive internship program.
As the number of local families with a child battling cancer continues to rise, having interns provides the opportunity to connect more with families. Please welcome Maria and Cassandra to the team!
Maria is attending Sacramento State, majoring in Social Work. After achieving her Bachelor's Degree at the end of August 2021, she hopes to begin a career in social work and would soon after like to attend a Graduate Program to receive her Master's Degree. As she enjoys listening and helping others, Maria's passion and interests are in child welfare and clinical social work.  She chose to intern at Keaton's Child Cancer Alliance because she thinks that Keaton's is wonderful and the work we do is incredible. Maria looks forward to learning and using her experience at Keaton's in her future career. She is excited to be part of the Family Navigator team where she can help families and make an impact. "I chose to intern at Keaton's because of my passion to help others. During my time here, I hope to relieve as much stress as I can for the families I'll be supporting. I can't imagine what each family is going through, but my goal is to be there for them."
Cassandra is currently in the Summer Intensive Program (SIP) at Sacramento State University. After graduation, she plans to continue her education by obtaining her Masters Degree. Cassandra is majoring in Social Work and strives to become a licensed clinical social worker. She has always had a passion for helping others in any way. Supporting and getting to know the families and kiddos thus far, has been amazing and life-changing. Cassandra chose an internship at Keaton's because she recognizes that helping others, especially kids, will bring happiness and joy to her life. During her time here, she hopes to have personal, professional, and emotional growth as well. She is incredibly grateful that families will allow her to be a part of their journey and hopes to support them as much as possible. "My happiness comes from helping families in need of support, and Keaton's is the place where I can achieve it!"
The entire Keaton's Child Cancer Alliance team is pleased to have these wonderful interns for the summer. They have already begun working with families and are making a difference. Welcome!