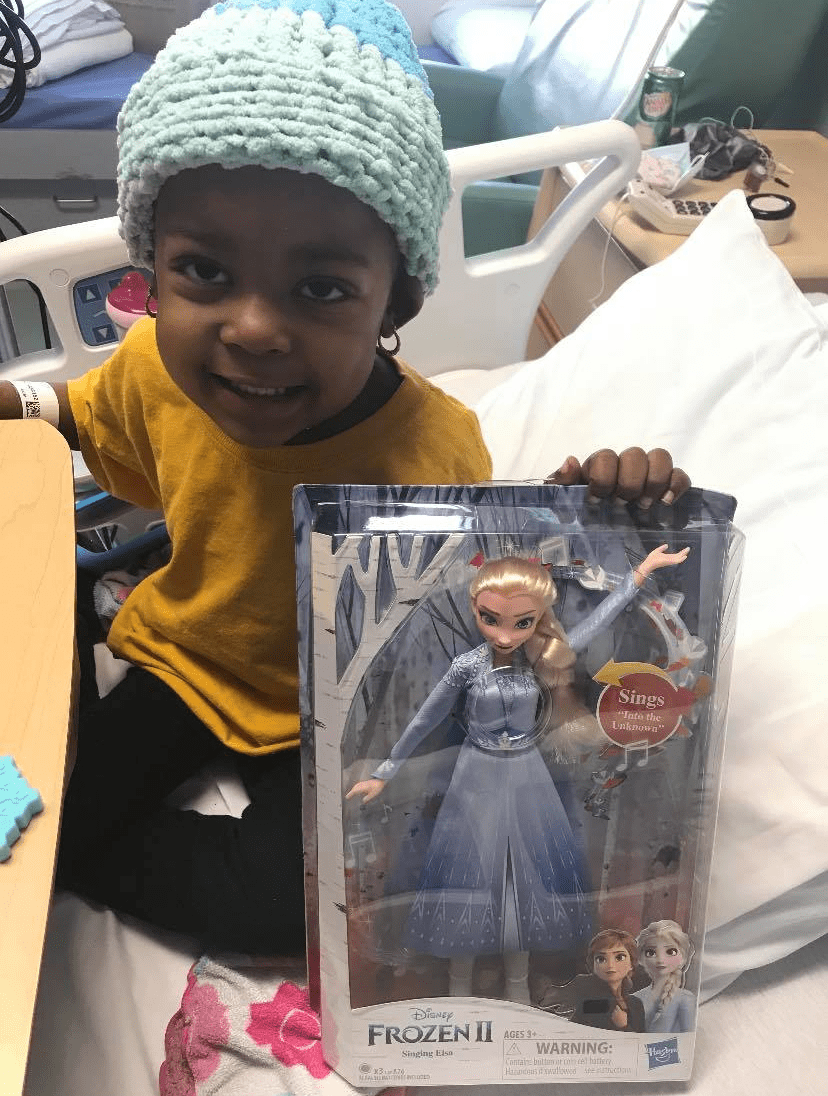 On February 12, 2020, three-year-old Madisyn received the devastating diagnosis of Grade 4 Medulloblastoma.  Medulloblastoma is a type of malignant brain tumor that primarily begins in the Central Nervous System (CNS). At the time of her diagnosis, Madisyn enjoyed spending time with her twin sister, Skylar, who she thinks is the "funniest person ever" along with doing gymnastics, swimming, bike rides, exploring, enjoying books and coloring!  Now, she spends much of her time at hospitals fighting for her life.
Through the course of her treatment, Madisyn's mom has been her rock and such a strong support getting her to and from treatment. Commuting from Sacramento to her treatment facility at Kaiser in Roseville and UCSF for treatment, Madisyn's mother has remained by her side. She has even taken time away from work to focus on Madisyn's health and her journey battling childhood cancer.
When hearing of all the challenges that Madisyn's family is facing, which have become even more severe due to COVID-19, the Family Navigator Team at Keaton's has been honored to provide the family with a Hope Chest, gas and food cards as well as Raley's grocery bag donations.
Madisyn's family is not in this fight alone! The team at Keaton's is so honored and privileged to continue our relationship with the family throughout their childhood cancer journey!
After receiving the Hope Chest, Madisyn's mom stated: "Thank you so much. She is very grateful and this has brightened my day."
After a recent trip to UCSF, Madisyn's mother has informed the Keaton's Team that Madisyn is doing well and her stem cell counts looked good! She is so happy that Madisyn is able to be back home with her twin sister and is so grateful for everything the Family Navigator Team has done for their family!