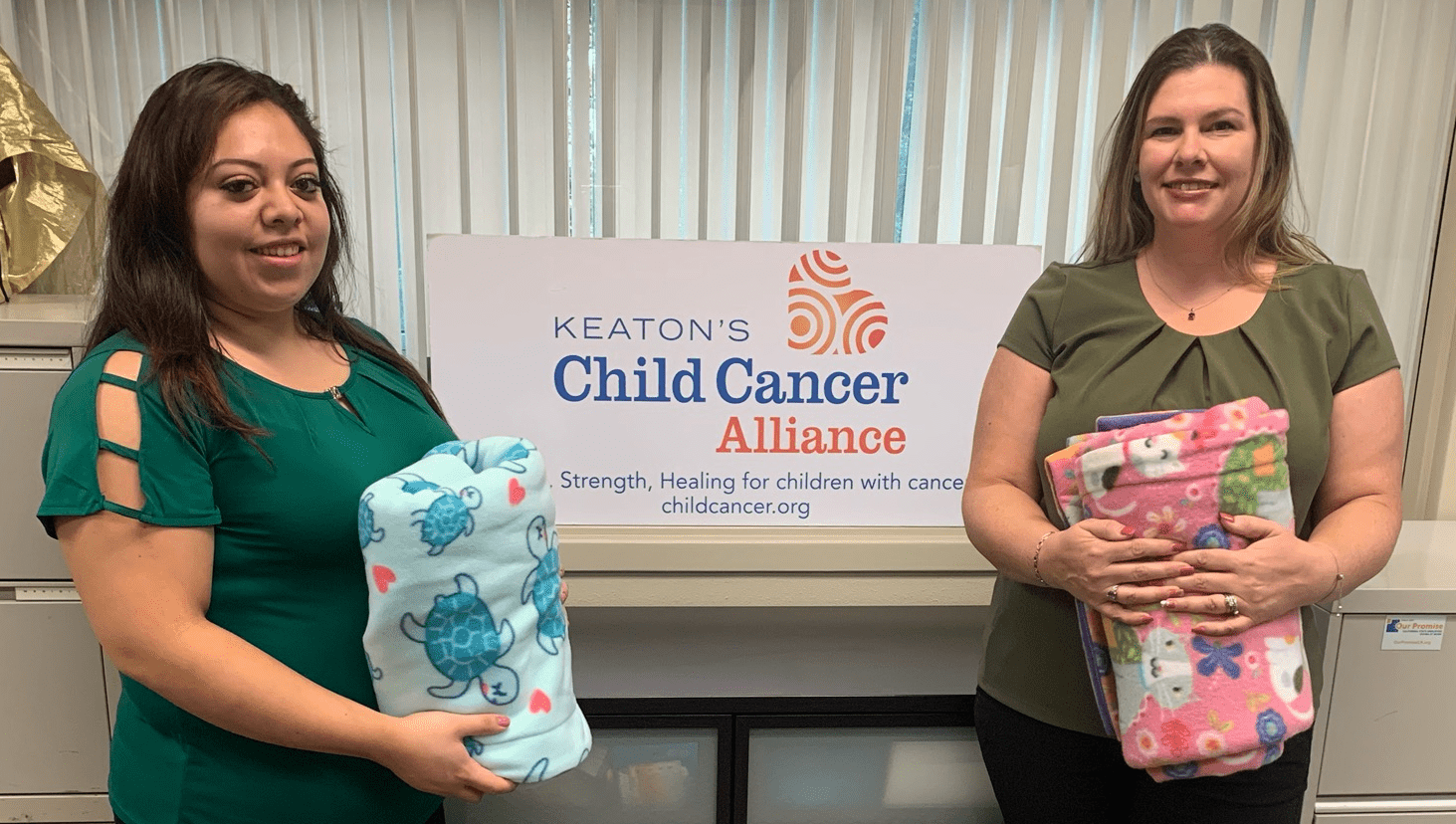 Join us in welcoming our 2020 ~ 2021 Interns; April and Janet.  As the number of families that we support continues to rise, having interns provides the opportunity to connect more with families battling childhood cancer.  Amid COVID-19, the additional support provided by our interns is invaluable as the families we serve face increased hardships.  The ability to host interns is such a valued part of Keaton's Child Cancer Alliance.  They bring an array of knowledge, energy and enthusiasm to the team.
April is a proud Sacramento State student, majoring in social work.  April will graduate in May of 2020 with her Bachelor's degree.  She plans to continue her education and obtain a master's degree in social work, intending to work with children.  She is also interested in medical social work, and children's law.  April chose to do her internship with Keaton's because she knew it would be at the heart of helping children and working with families in a vulnerable situation.  "If I can bring joy to the families I am working with during their difficult times, then I am doing what I have been called to do."
Janet is a senior at Sacramento State, majoring in Social Work.  She is interested in working with children in the field.  She's always had a passion to help others in need and make a difference in someone's life, even if it's just a smile.  After she obtains her bachelor's degree in Social Work, she plans to attend graduate school and obtain her master's degree in Social Work.  She is very excited to intern at KCCA and learn and grow with new experiences that will help her become a great Social Worker.  "I love working with children and after having volunteered in different areas that involve children I felt that Keaton's would be very exciting!"
The entire Keaton's Child Cancer Alliance team is pleased to have these wonderful interns for the course of their school year.  They have already begun working with families and are making an impact.  Welcome, April and Janet!