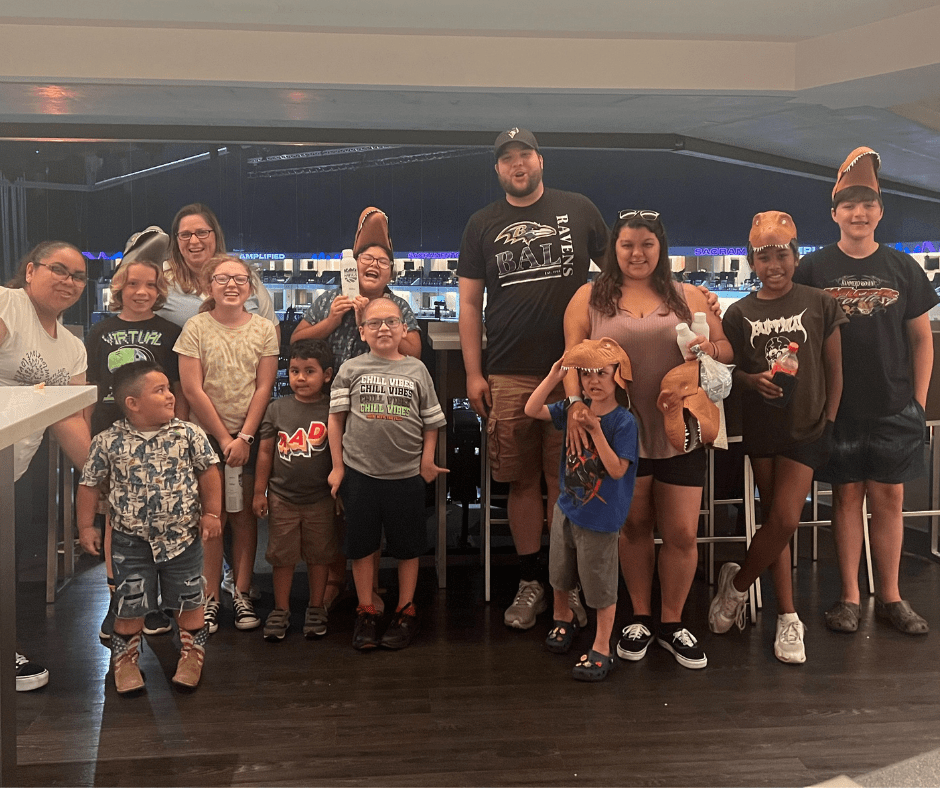 In early July, Keaton's Families were treated to a live experience of Jurassic World.
Thanks to the generosity of the Golden 1 Center and our partner John McDougall and Monte Christo Communities, families had an opportunity to enjoy a pre-show experience meeting their favorite dinosaurs and taking photos with iconic Jurassic World characters and movie-like props, as well as an entertaining show.
Following this special experience, the family of a newly referred Keaton's Kiddo, Safiia, shared "We are writing to express our sincere gratitude for the opportunity to attend the Jurassic World Tour Live. We were so excited to experience such an amazing show and we were not disappointed.
We have always lived in a small town, so we have never seen anything like this before. The arena was so big and impressive, and the show was absolutely breath-taking. Our children had never seen anything like it either, and they were absolutely mesmerized.
We are so grateful to you and your organization for making this possible for us. We will never forget this experience, and we will be forever grateful. Thank you again for everything. We are so grateful." ~ Safiia's Mom
We express so much gratitude to our community alliance partners and supporters of our mission for helping us share these joy-filled experiences to Keaton's families. Thank you for allowing our families to enjoy togetherness outside the hospital, receive respite, and connect with other families impacted by pediatric cancer.