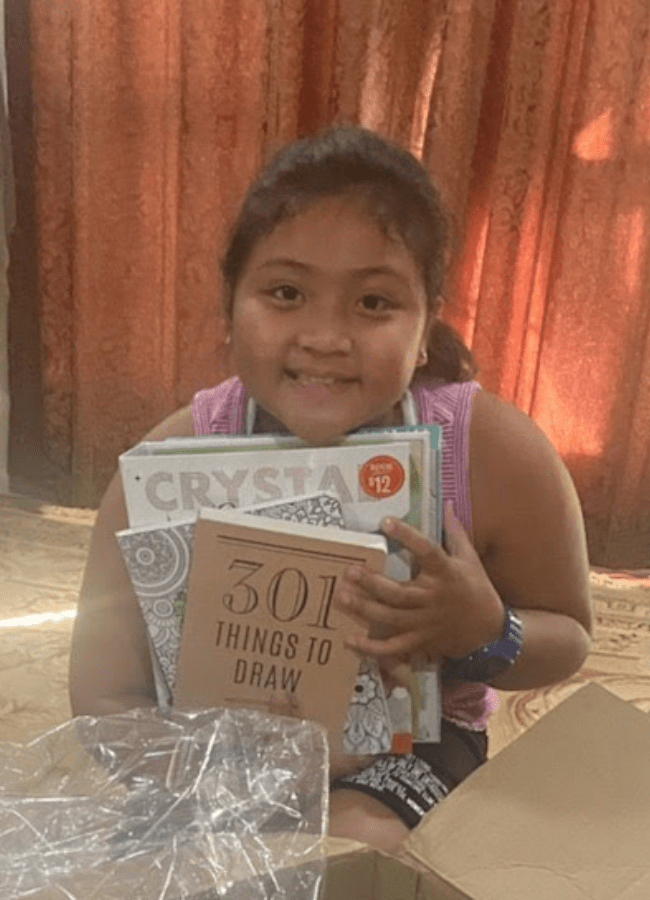 Jonhelle is a sweet 9-year-old girl who loves painting, drawing, and biking. 
At just 6-years old, in August of 2020, Jonhelle was diagnosed with Acute Lymphoblastic Leukemia, also known as ALL. With her diagnosis occurring in the middle of the COVID-19 Pandemic, her family came across many emotional and financial stressors, and faced much isolation as a family, as Jonhelle had two siblings at home. Although Jonhelle's family was not officially referred to Keaton's at the time of diagnosis, we were honored to step in and offer our support after being connected in 2022, when Johnelle was still receiving follow-up treatments every 3-months.
Despite the many trials Jonhelle and her family have encountered throughout her battle, they remain close, and Johnelle continuously proves that she is one strong and resilient little warrior! After a long 3-year battle with Acute Lymphoblastic Leukemia, we are happy to share that she recently completed her last chemotherapy treatment and is doing very well! Our team at Keaton's is so happy for Jonhelle to reach and celebrate this amazing milestone!
Throughout the year, after being referred to Keaton's, our Family Navigator team has offered a variety of support through our Family Navigator Program, but Jonhelle's favorite was receiving her joy-filled Keaton's Hope Chest which included customized support items for Jonhelle according to her interest and hobbies. Following the retrieval of their family's Hope Chest,  Jonhelle's mom Rachelle shared, "She received the package! Thank you so so much you guys made her very happy with all the gifts. She even asked how you knew what she likes because of all the art stuff that's in it.  Thank you very much!"  
Our team at Keaton's looks forward to continuing to be a part of Jonhelle's journey and offering support as she enters this exciting new chapter of her journey!