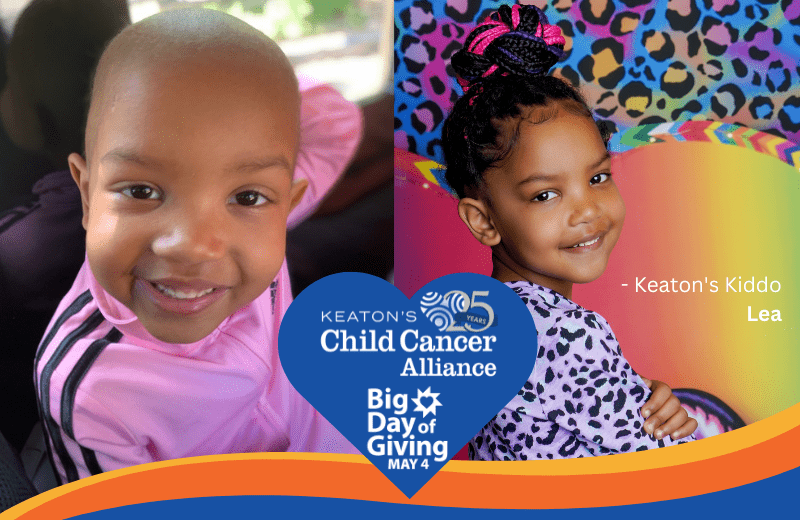 Empower Families on the Big Day of Giving: Help Children with Cancer Find Strength and Hope
Join Our Mission to Support 525 Families On May 2nd – Together, We Can Light the Way through Their Darkest Hours

 
Picture the heartache of hearing these devastating words: "Your child has cancer." The emotional, physical, and financial strains that follow are immense, and no family should have to face them alone. Keaton's Child Cancer Alliance is here to provide critical support to families navigating this daunting journey.
On May 2nd, the Big Day of Giving (BDOG), you have the power to make a significant difference in the lives of children with cancer and their loved ones. With your help, we can reach our ambitious yet attainable goal of supporting 525 families in 2023, up from 450 families in 2022.
Keaton's recognizes the unique struggles these families face. Our Family Navigator Program Services offer individualized, comprehensive support tailored to each family's needs, including: 
Emotional support: Guiding families through the intense emotions that accompany a cancer diagnosis

 

Educational resources: Empowering families with knowledge to make informed decisions about their child's treatment

 
Financial assistance: Extending a helping hand to families burdened with medical bills and other expenses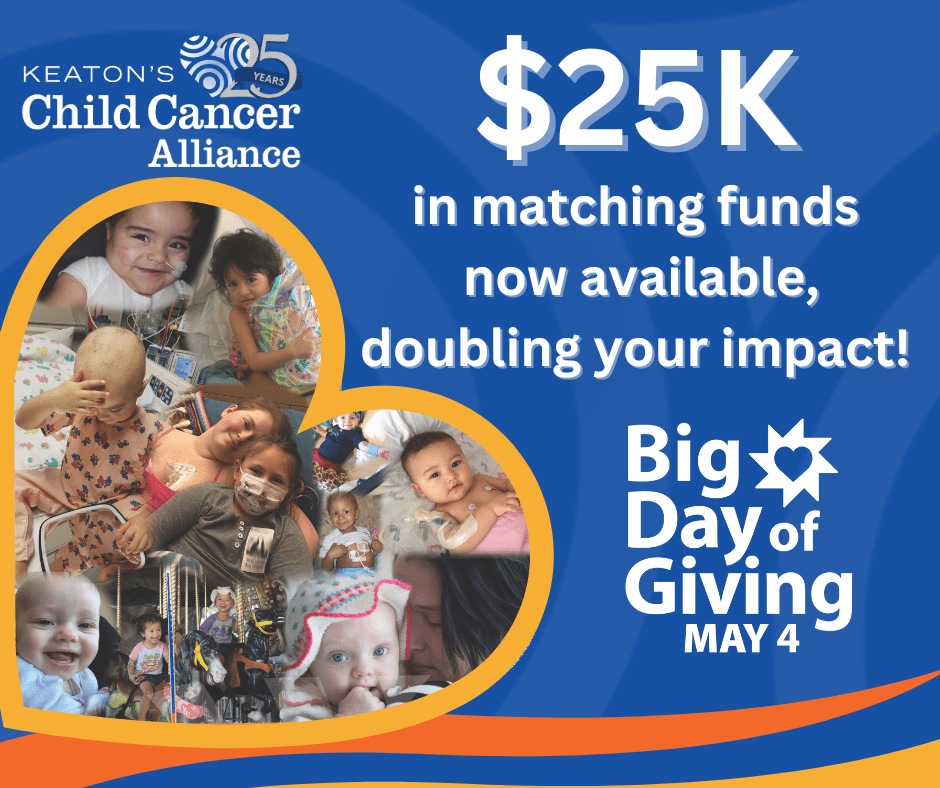 To make your gift even more meaningful, we have secured a $25,000 matching grant from an anonymous donor. This means that every dollar you donate will be doubled, effectively doubling the impact you make on the lives of children and families in our community. 
When you donate to Keaton's Alliance during BDOG, you're not only providing financial support but also giving families a sense of hope and community. Your contribution sends a strong message: They are not alone in their battle against childhood cancer. 
Thank you for your compassion and for joining us in this vital mission. We couldn't do it without you. Early giving is open now – don't miss your chance to make a difference. Share this campaign with your friends and family, and let's come together to change lives on the Big Day of Giving.