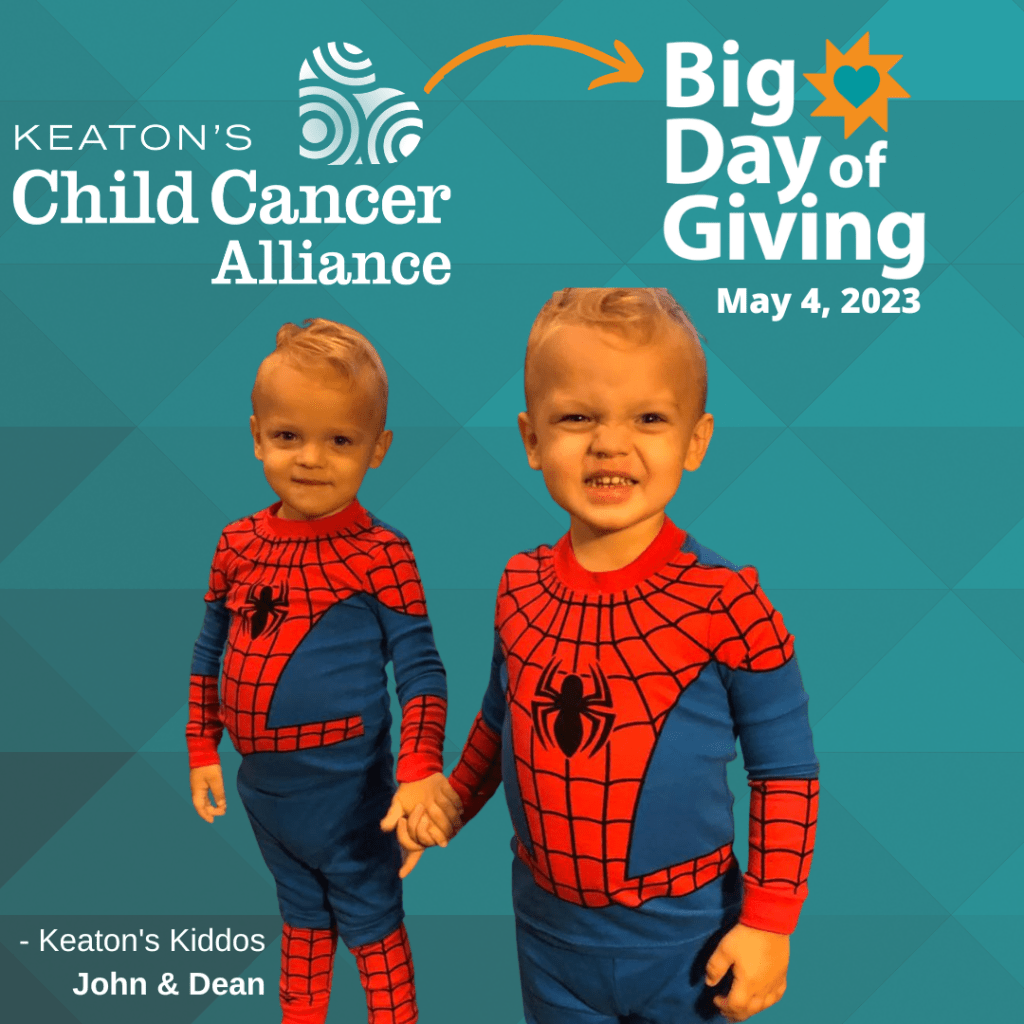 Big Day of Giving, May 4, 2023
Fundraise with Keaton's during the Big Day of Giving (BDOG) to make a BIG impact in supporting children with cancer and their families within our region!
The Big Day of Giving (BDOG) is an opportunity to raise funds for Keaton's Family Navigator Program Services of individualized, comprehensive family-centered support for those impacted by childhood cancer. Be a part of this BIG DAY!
Your involvement supports Keaton's mission to provide emotional, educational, and financial support to serve children with cancer and each member of their families.
2023 Details Coming February 2023!