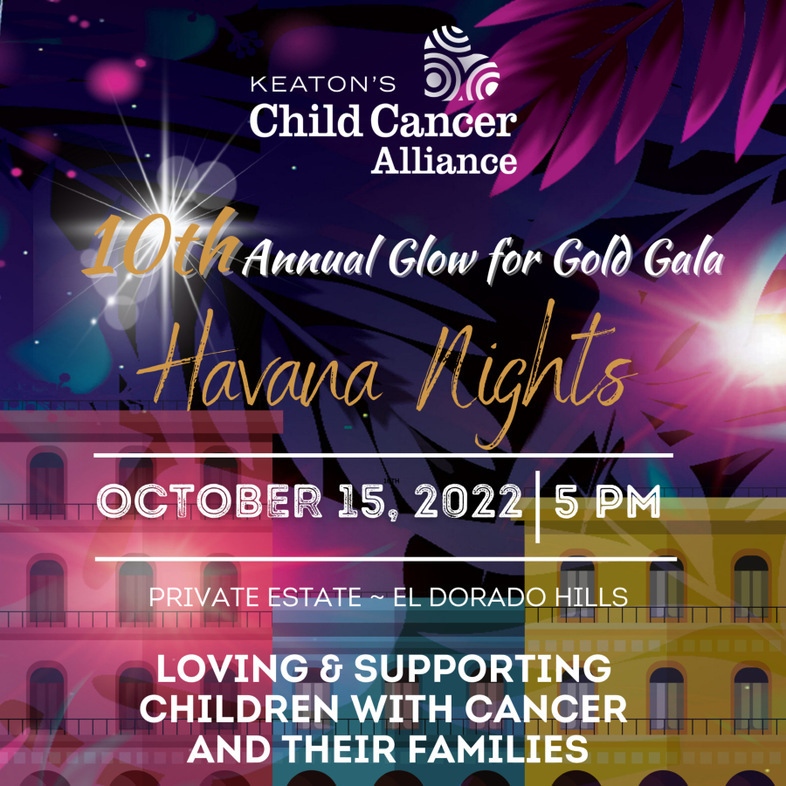 Keaton's 10th Annual Gala event will take place
 

Saturday evening, October 15, 2022,

 

at a luxurious private estate in El Dorado Hills, California.

 

 

This is our largest event of the year, featuring a festive Havana Nights theme.  

You will enjoy:  
Fabulous Food by Bennett's

Signature Cocktails, Local and northern California Wines

& Craft Brews
Live Musical Entertainment
Silent and Live Auctions starring the energetic & enthusiastic Freddie Silveria, FSA Auctions
Special Surprises & More!

 

 
Join this party with a purpose to show your love and support to children and families battling cancer

 

within our region!

 

 
Thank You to our Glow For Gold Gala Sponsors