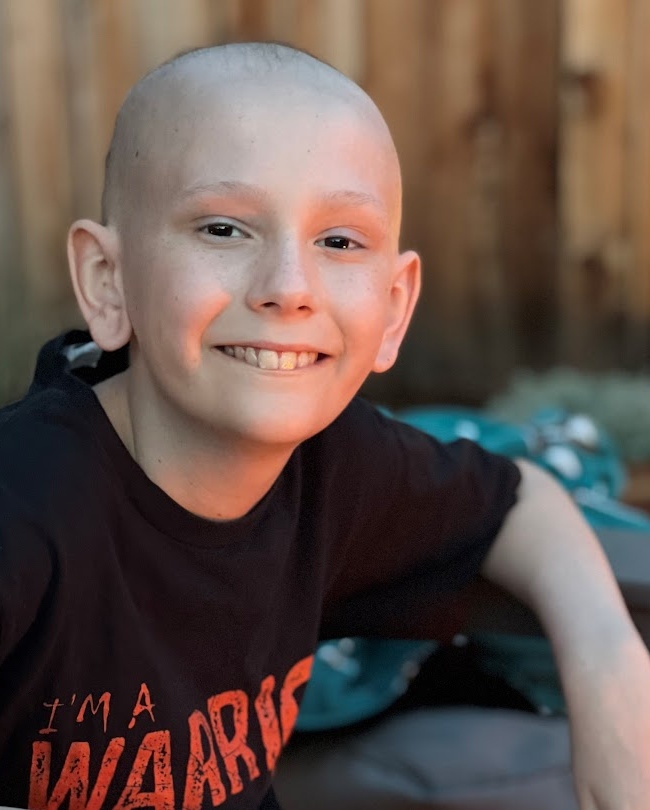 At just 10 years old, on April 29, 2021, Keaton's Kiddo Colby was diagnosed with T-Cell Acute Lymphoblastic Leukemia (ALL), which represents around 12%-15% of pediatric leukemia patients.
Colby's fight began after following up on a mass found on his chest that was the size of his foot, 7-inches long, and compressing his heart and lungs. After assessing the mass and consulting with the medical team, Colby was officially diagnosed with cancer, and following his diagnosis, the amazing pediatric oncology team at his local treatment hospital began chemo treatments within 24 hours.
As all kiddos at the start of their pediatric cancer journey, Colby and his family's world quickly shifted. He went from a healthy and happy boy who enjoyed things like sports, Pokemon, and legos, to experiencing life in isolation at the hospital.
As you can imagine, this was challenging for Colby and his loved ones who were forced to be separated for a long period of time. Rather than being upset about what he was experiencing having cancer, he simply wondered why this happened to him. Colby was in the PICU for the first month of his treatment and lived in the hospital for around 6 months following. While still enduring his battle, he has spent time in and out of the hospital over the past year, but this bright young kiddo remains a positive light and takes his journey day by day.
Shortly after he was diagnosed, Colby and his family were referred to Keaton's Child Cancer Alliance by their hospital social worker. Following the initial contact with his mom, Amberly, it was evident that Colby's family was preparing for a strenuous journey, and our Family Navigator team immediately stepped in to offer support in hopes of alleviating some stress. Fortunately, over the past year, our connection with Colby, his little sister Gracie, and his mom has grown immensely!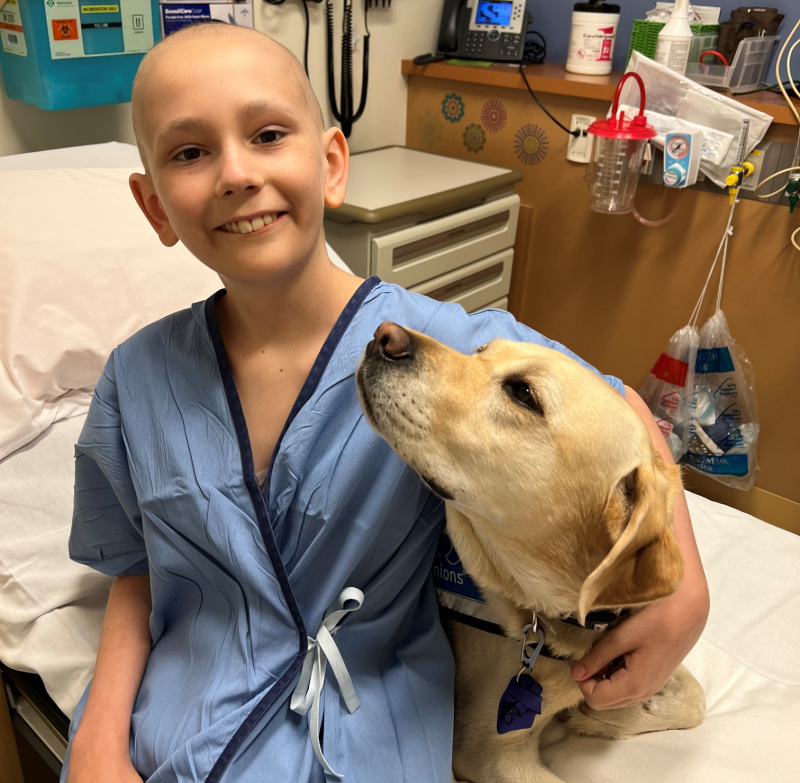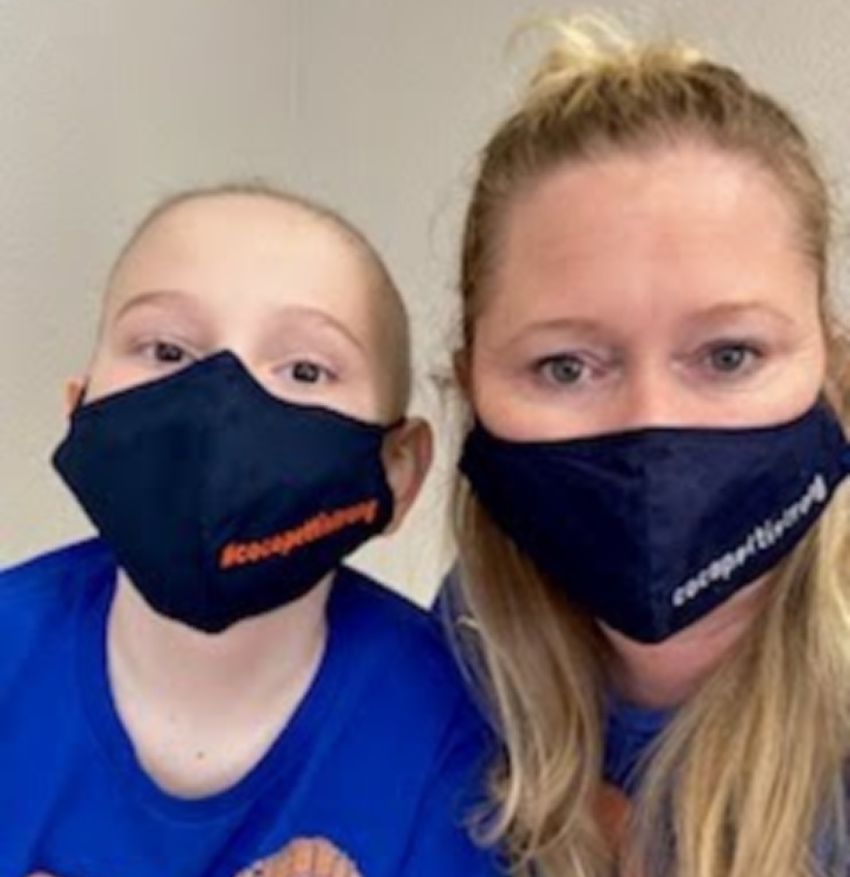 Aside from many phone calls and connections, we've had the pleasure of meeting Colby and his sweet family on various occasions, offering joy-filled experiences such as a Hope Chest and Build-A-Bears, along with Nutritional Aid Support like groceries and food cards. To be by his side and ensure that he receives the care he needs, Colby's mom Amberly has taken time away from her job since the start of their journey which has caused many financial strain and hardships for his family. Knowing how much strength and sacrifice this takes for parents/guardians, our team has been happy to supply additional support such as bill payment assistance and gas cards throughout these troubling times.
Colby's entire journey is expected to be a total of 3 1/2 years, which consists of chemo treatments, blood transfusions, isolation, sleepless nights, weight loss and gains, and not being able to go to school or play sports.
Although this warrior has faced and continues to face many hardships, his smile, sense of humor, fighting spirit, and unconditional love and support from family and friends is what keeps him fighting! Mom shared that his little sister, Gracie, is his number one fan! Thankfully, Colby is now in a good place with his treatment and celebrates with ice cream when his numbers are good. He has picked up new hobbies like gardening and still enjoys time outdoors. Our team at Keaton's is elated to see how much progress Colby has made this past year, celebrating many milestones! We look forward to continuing to come alongside him and his family as his fight against childhood cancer continues.
#cocopettistrong