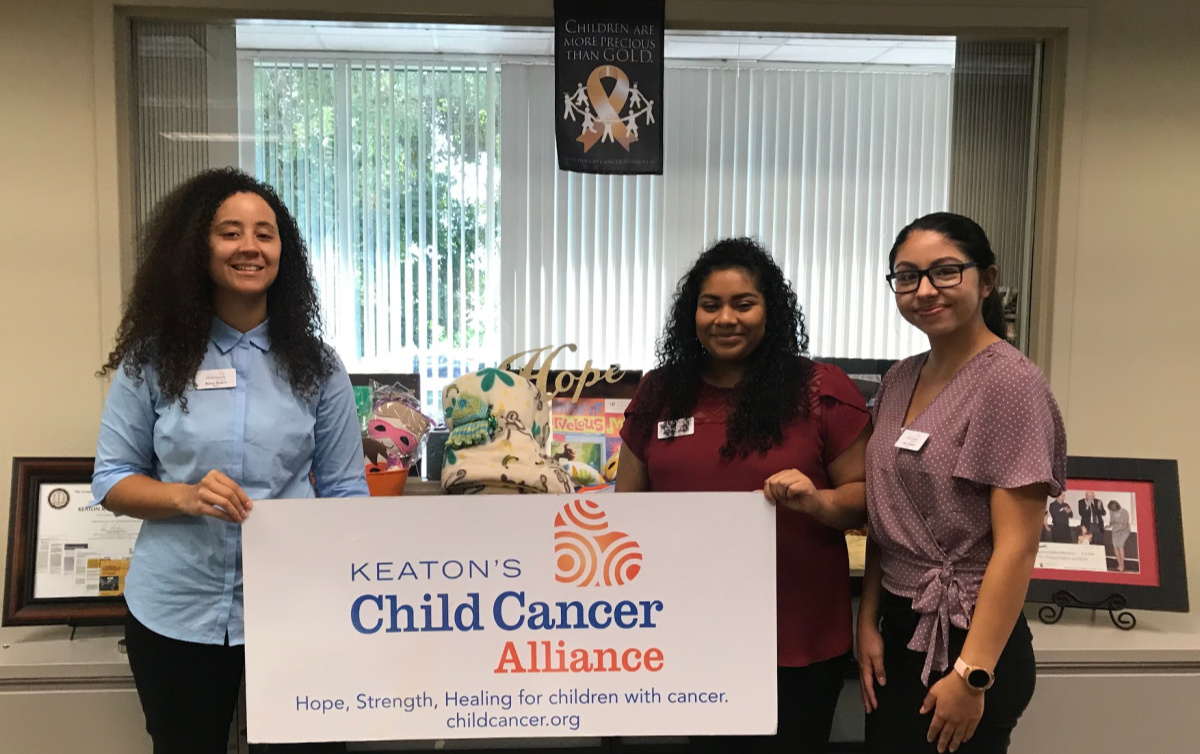 Join us in welcoming our 2019 ~ 2020 Interns; Bianca, Wendy and Andy. As the number of families that we support continues to rise, having interns provides the opportunity to connect more with families battling childhood cancer.  The ability to host interns is such a valued part of Keaton's Child Cancer Alliance.  They bring an array of knowledge, energy and enthusiasm to the team.  Please welcome them to the team!
Bianca is a senior at Sacramento State, majoring in Social Work. She is interested in the hospital field of social work, with a goal of becoming a medical social worker. "I chose to do my internship at KCCA because I love working with kids and after reading about what they do, I was inspired and motivated to step out of my comfort zone and do more by providing resources to the children and families. Another goal of mine is to make an impact here at KCCA as an intern."
Wendy is also a senior at Sacramento State.  Upon obtaining he bachelor's degree, Wendy plans to attend graduate school to pursue her master's degree in social work. Her personal life experiences of having her father in and out of the hospital due to heart issues has impacted her goals.  "I had plenty of social workers coming in and checking in on us, and it made it easier. I could see that it would help my dad be at ease, knowing that we were getting checked on regularly. The medical social worker made our life easier since our lives were so chaotic in the hospital. I want to help others that are going through a rough time because I know it can help significantly. I know that Keaton's Child Cancer Alliance will help me grow as a social worker, and help me advocate for my future clients."
Andy is a senior at Sacramento State also majoring in social work. She also plans to pursue her master's of social work upon graduating with her bachelor's of social work.  Her goal is to become a medical social worker and to work in hospitals or clinics. "I was immediately drawn to KCCA because it aligned with my passion for supporting those in need and advocating. I am motivated by the opportunity to be part of a team that brings hope, strength, and healing to the children and families of cancer. My goal is to help and empower the families and children during a trans-formative time in their lives as well as bring awareness and help fund for cancer research."
The entire Keaton's Child Cancer Alliance team is pleased to have these wonderful interns for the course of their school year.  They have already begun working with families and are making an impact.  Welcome!