Join us in welcoming our 2018 ~ 2019 Interns; Kaylynn, Emily, Michelle and Kim.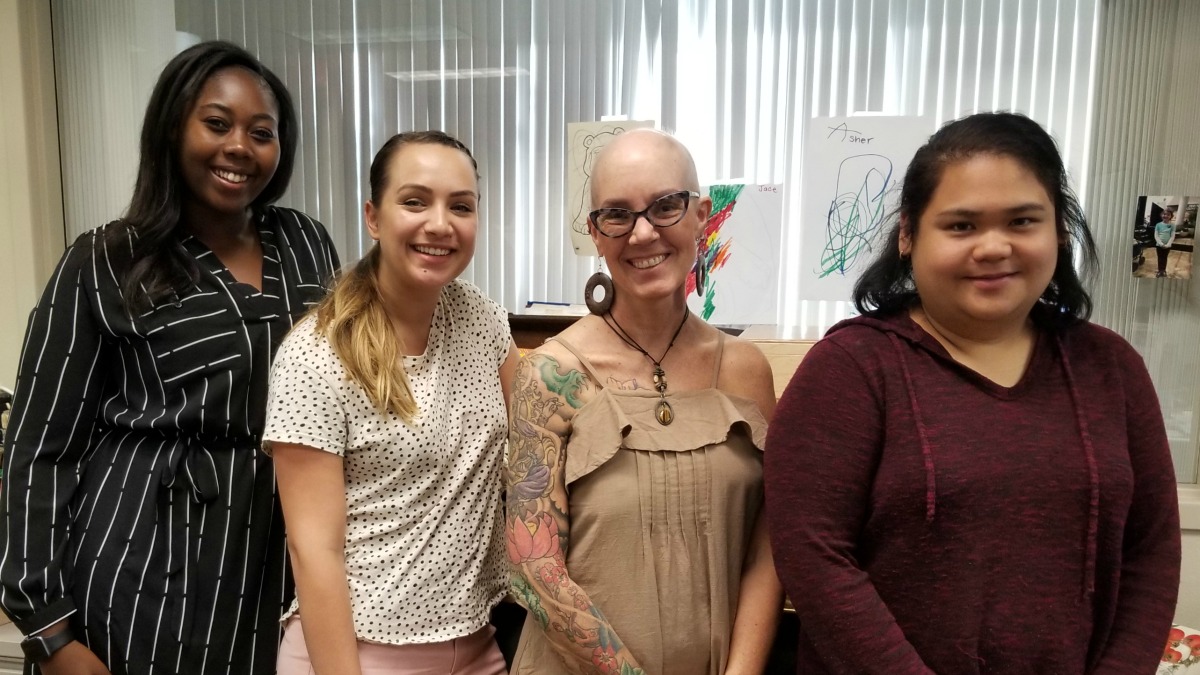 Our Interns are such a valued part of Keaton's Child Cancer Alliance.  They bring a wealth of knowledge, energy and enthusiasm to the team.  As the number of families that we support continues to rise, having interns provides the opportunity to connect more with families battling childhood cancer.
Kaylynn is a senior at Sacramento State majoring in Social work. Her goal is to obtain her Master's degree and become a Licensed Clinical Social worker. She selected KCCA as her internship "because I love their mission, helping children and their families is my calling. I'm looking forward to supporting KCCA families as one of the Family Navigator Interns this year."
Emily is a senior at Eastern New Mexico University and is also pursuing her degree in Social Work. "I chose to intern here at Keaton's Child Cancer Alliance because working with children has always been a passion of mine, and I also love the mission of this organization. I hope to learn exactly where I want to be in the field of social work and also professionalism within the field as well. I am very excited for this opportunity and I am looking forward to the rest of my senior year here at KCCA!"
Kim is currently an online Masters in Social Work student with California State University, San Bernardino.  She will be graduating in the Spring of 2019. Kim has her BS in Psychology and when she decided to pursue a Master's Program, she found Social Work to be her calling. After graduation, she plans get into medical social work, and then obtain her LCSW. "I choose to do my advanced field placement with KCCA because they are a wonderful organization who is well respected within the community and their mission in working and advocating for childhood cancer and their families is one to be respected. My hope is to continue to learn and grow as a professional in the social work field and to utilize what I've learned these past several years while I've been in school."
Michelle is a student at Sacramento State University majoring in Social Work, with hopes of continuing her studies to receive her Master's in Social Work. "I am excited and very grateful to have this opportunity to intern at Keaton Child Cancer Alliance. So far, it has been a great learning experience here at KCCA as each day bring new challenges and opportunities for growth."
The entire Keaton's Child Cancer Alliance team is pleased to have these wonderful interns for the course of their school year.  They have already begun working with families and are making a difference.  Welcome!