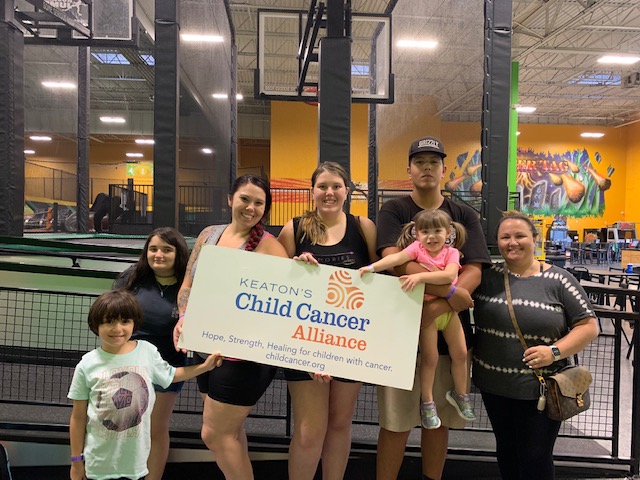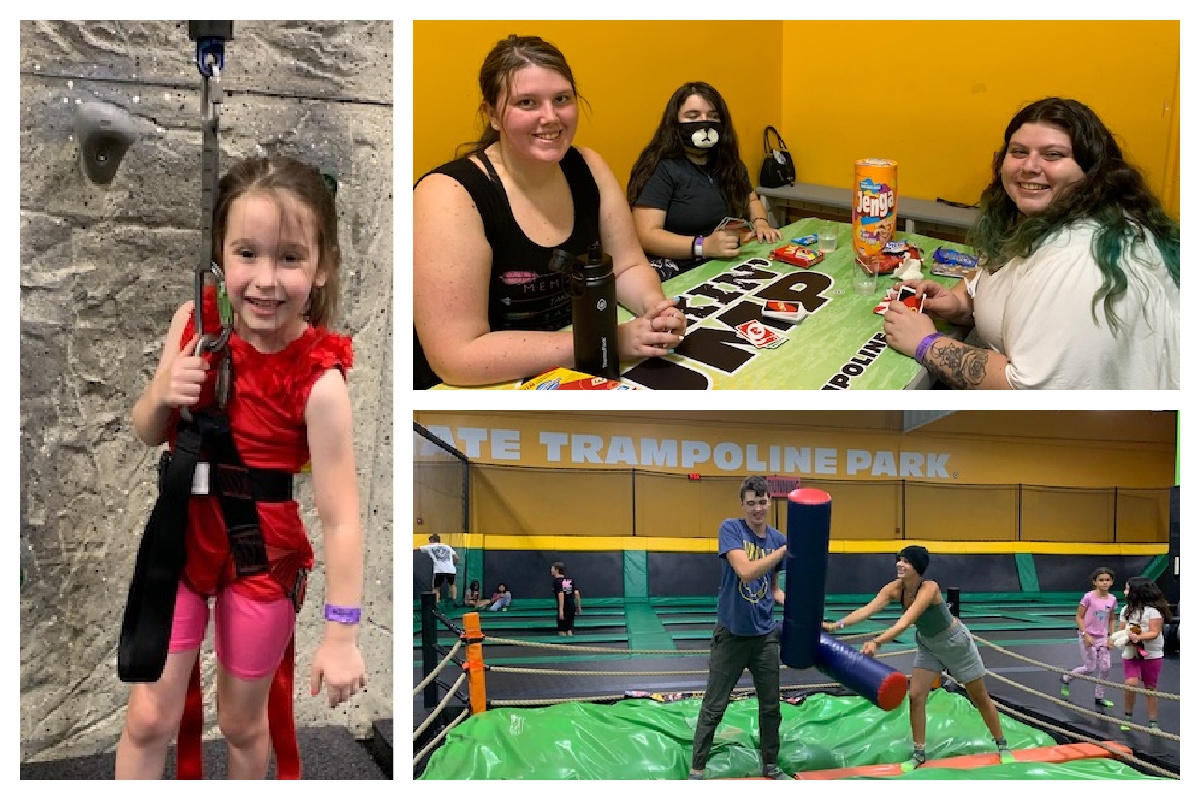 Keaton's Child Cancer Alliance was delighted to host our very first sibling event, "Summer Jumpin' With My Sib". The event was held at Rockin' Jump Trampoline Park, a huge indoor trampoline arena.
Our goal for this event was to highlight the relationships between siblings and kiddos. As part of the kiddos' journey, siblings play a huge role and are impacted as well. This event provided an opportunity for siblings, loved ones, and kiddos to have a chance to connect and create wonderful memories.
It was a super fun evening and smiles were everywhere. It was great to see children and their loved ones joining in on the fun. It was a special moment where they can escape the harsh reality of childhood cancer diagnosis and had a chance to spend time as a family.
Thank you so much to our new community partner, Rockin' Jump Trampoline Park located in Roseville! They donated two party rooms, 2 hours of jump time, and jumping socks for Keaton kiddos and their loved ones. Another special thank you to our ongoing community partner, Chick-fil-A for providing 100 chicken sandwiches for this event. Because of community partners like these, we can continue to create joy-filled experiences for our families and keep our mission in motion.