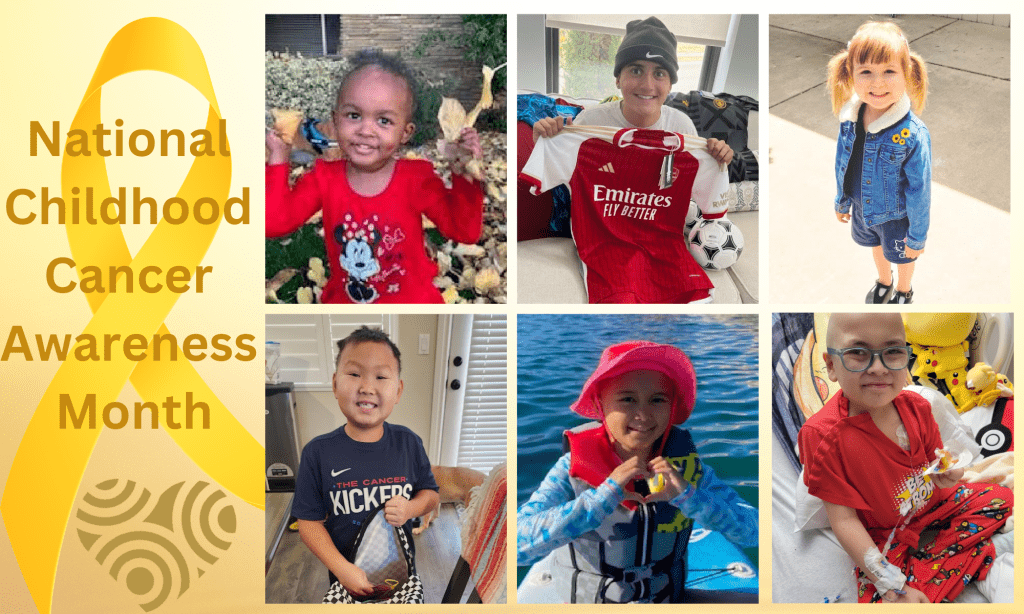 This September, join Keaton's mission of loving and supporting children whose lives are forever changed by cancer.
It is through your commitment that we are able to fulfill our mission of providing emotional, educational, and financial support to families in need throughout Northern California. Just this year, we have touched the lives of over 500 cancer warriors, their siblings, and parents/guardians by offering Hope, Strength, and Healing through our individualized, comprehensive Family Navigator Programs
Join the Keaton's Family as we focus on the realities of childhood cancer, highlight stories of local families, and advocate for more pediatric cancer research, all while giving HOPE, STRENGTH, and HEALING to our families.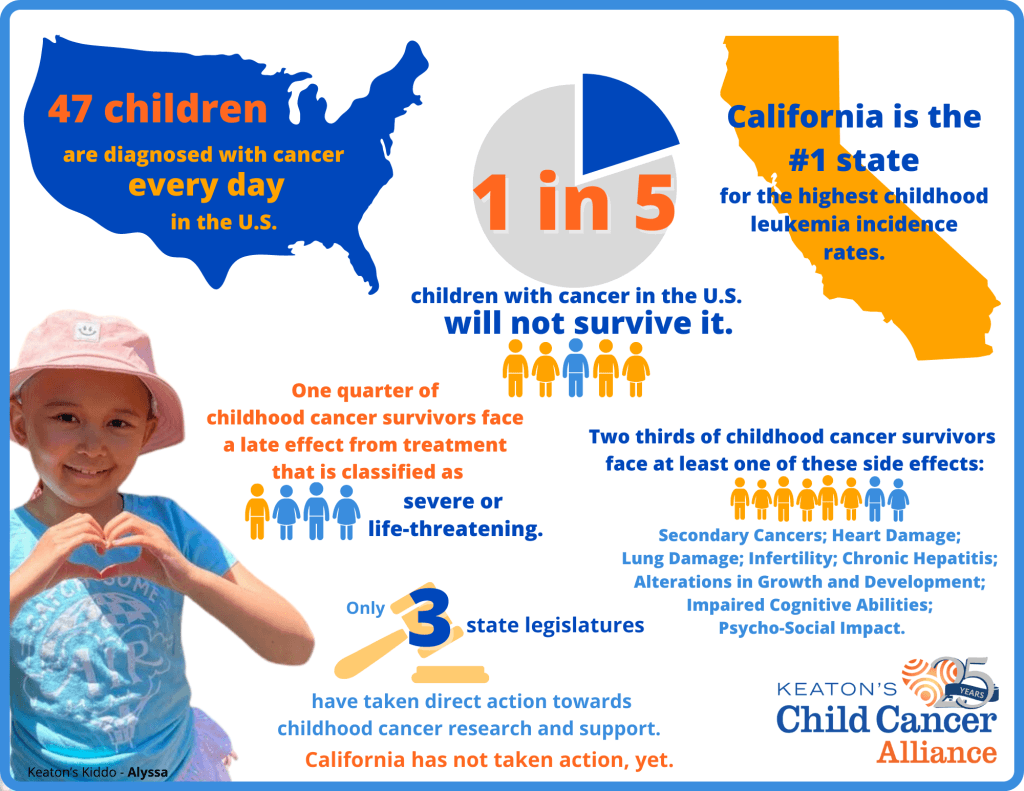 Become A Champion of Love 
Enroll here in monthly giving of $25 and support a family for less than $1 per day!
  Create a Fundraiser

Create a fundraiser or host a Keaton's Hope Chest Care Package donation drive with items from our Amazon Wish List.
"Glow Gold" Supporter Events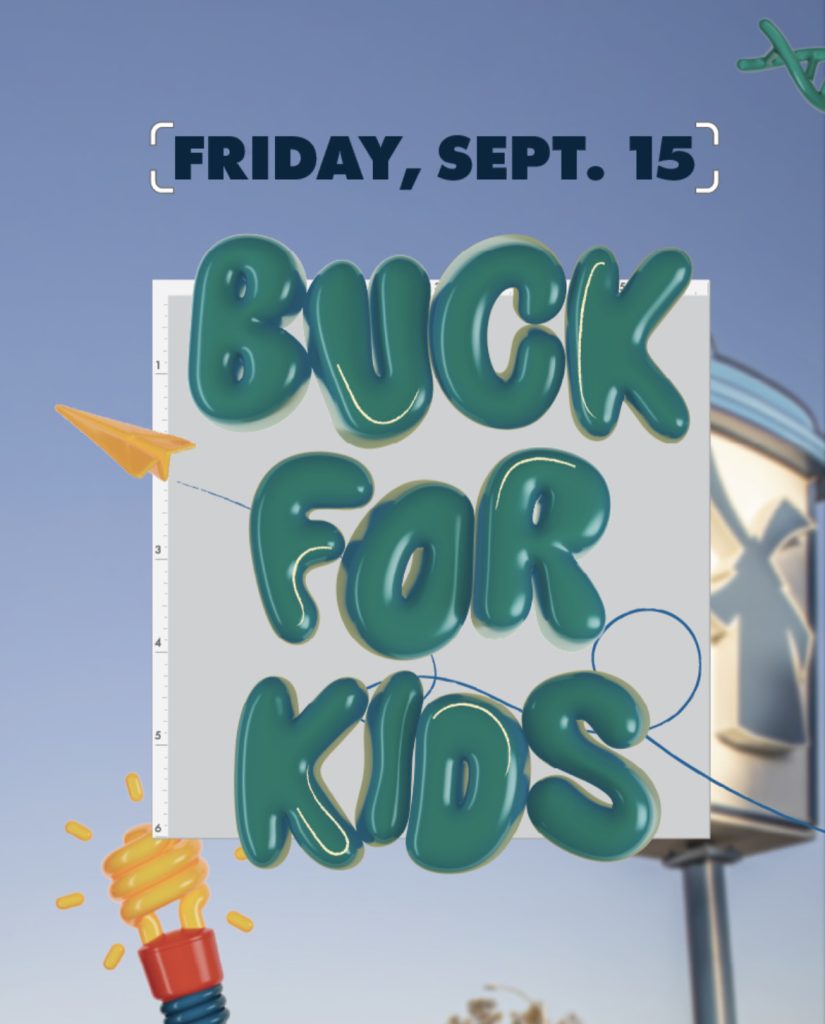 Dutch Bros "Buck for Kids Day"
Stop by any of the three Dutch Brothers listed below to support Keaton's Child Cancer Alliance!
$1 from every drink will be donated to Keaton's!
Friday, September 15th 
ALL DAY
Dutch Bros: 715 Sunrise Ave., Roseville, CA 95661
Dutch Bros: 1225 Baseline Rd., Roseville, CA 95747
Dutch Bros: 8663 Auburn Folsom Rd., Granite Bay, CA 95746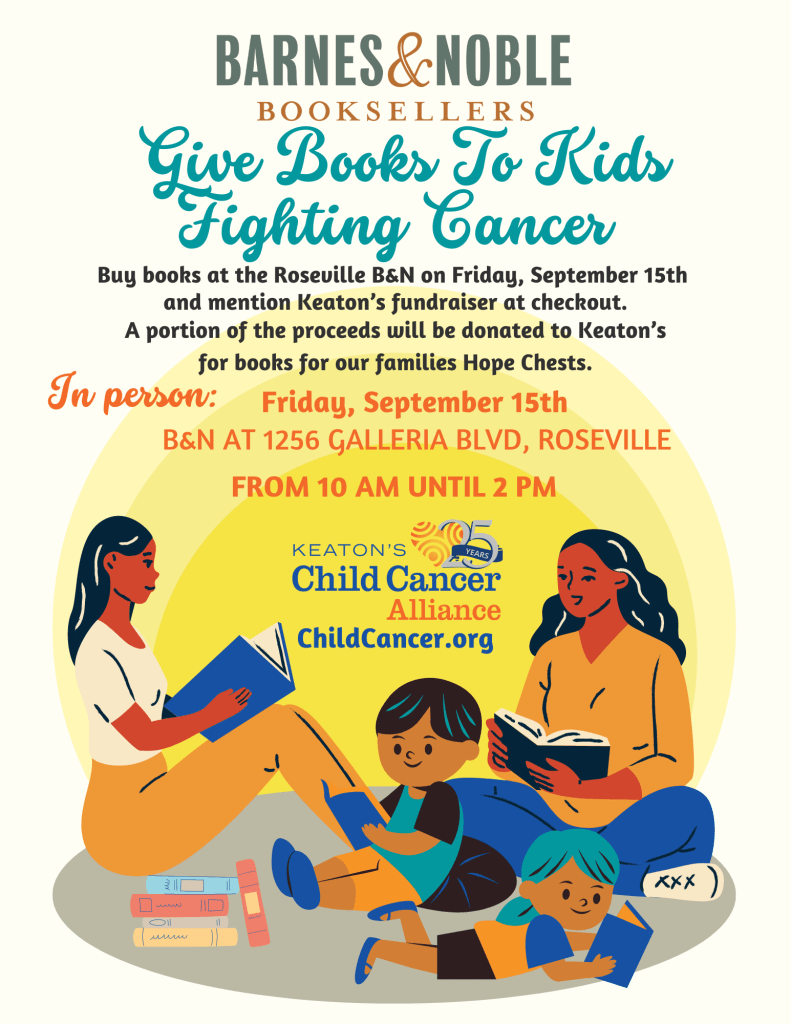 Shop
Barnes & Noble (Roseville location)

, to Give Books to Kids Fighting Cancer!

A portion of the proceeds from books purchased will be donated to Keaton's to provide books for our families' Hope Chests. Just mention Keaton's fundraiser at checkout.

Stop by the Keaton's booth between 10 am – 2 pm to meet Keaton's Ambassadors.
Friday, September 15th
10 am – 2 pm
1256 Galleria Blvd, Roseville, CA 95678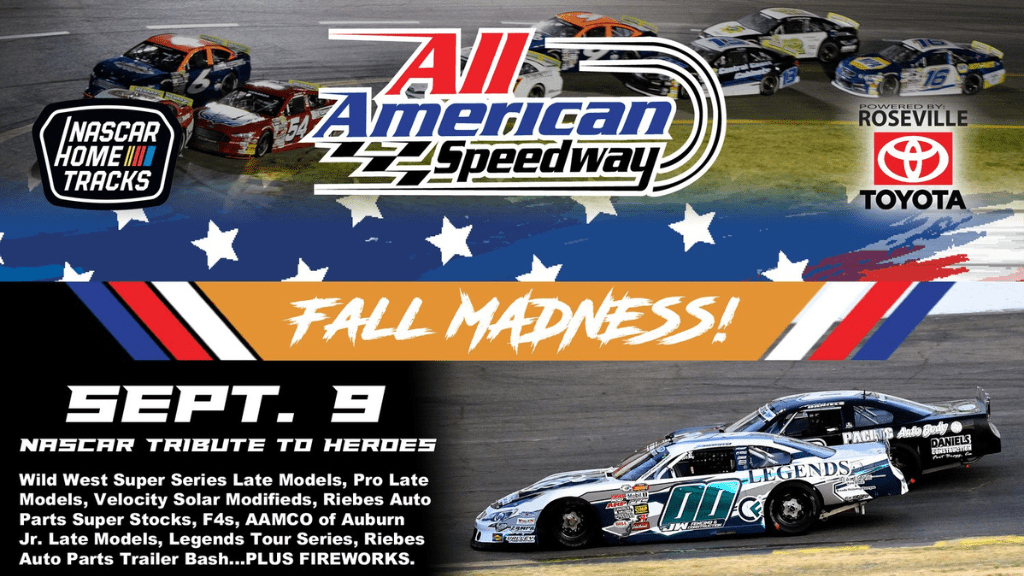 Tribute to Heroes Race
Wear your Gold to show your support for Childhood Cancer Awareness at a full night of NASCAR action with Wild West Super Series Late Models, Berco Redwood Pro Late Models, Velocity Solar Modifieds, Riebes Auto Parts Super Stocks, F4s, AAMCO of Auburn Jr. Late Models, Legends Tour Series speeding around the track and pounding the asphalt! 
Saturday, September 9th
Gates open at 4 pm
All American Speedway 800 All American City Blvd, Roseville, CA 95678
Get your tickets at HERE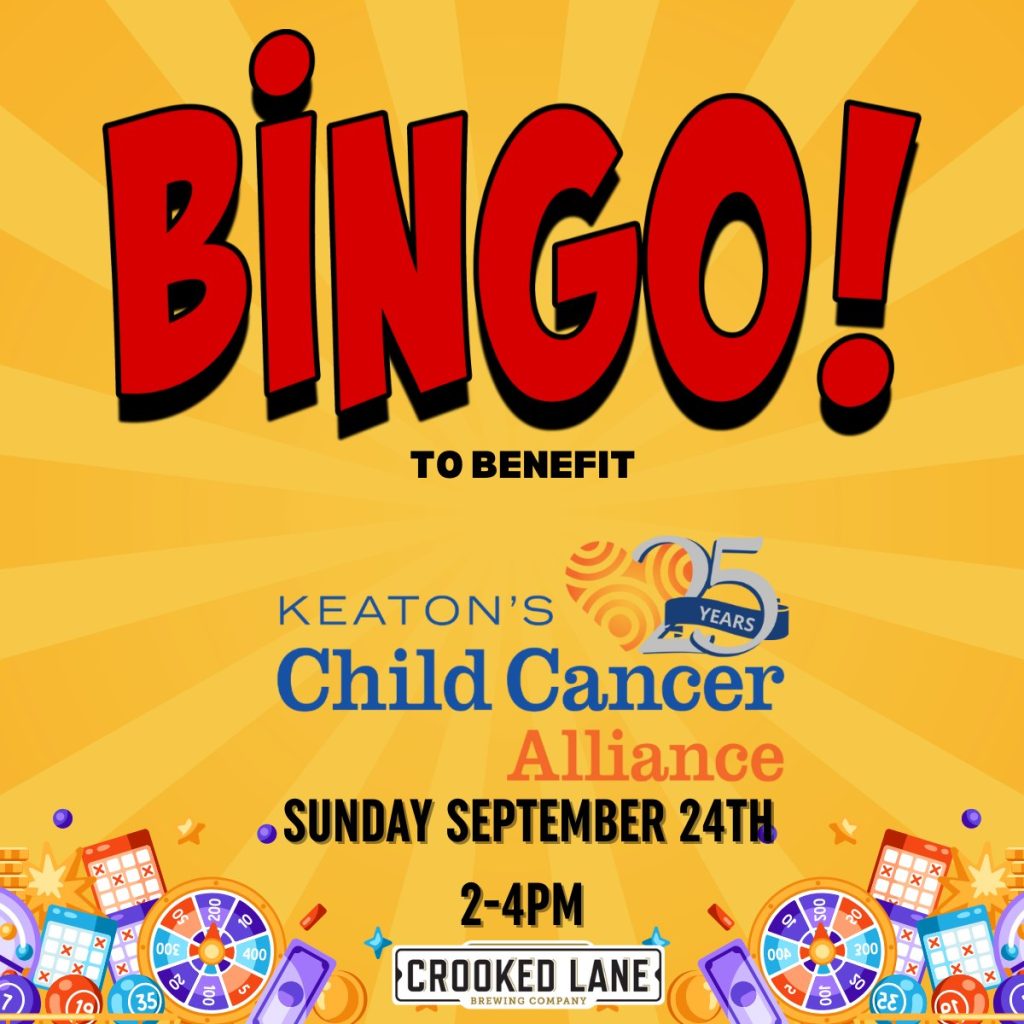 Bingo with Crooked Lane
Come play Bingo with us! Event benefits Keaton's Child Cancer Alliance.
Sunday, September 24th
2 pm – 4 pm
536 Grass Valley Hwy, Auburn, CA 95603
Thank You to our "GlowGold" Partners for their Support During Childhood Cancer Awareness Month