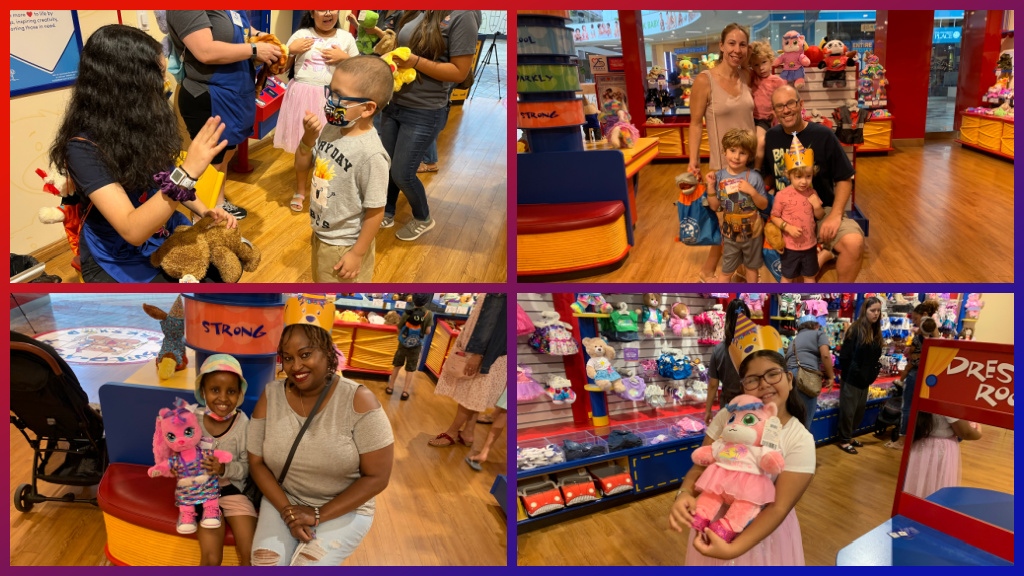 Our Family Navigator team was honored to come alongside Build-A-Bear in Roseville, to host a special and private event for 9 Keaton's families in our Program. Thanks to the support from the event sponsor at Detail Maniac, 22 Keaton's kiddos and their siblings, had the opportunity to enjoy the magical experience of Build-A-Bear and create their very own furry friends with the company of their loved ones. Moments like these are truly priceless. Families not only had a moment of respite, away from the world of childhood cancer, but also got to create beautiful memories that'll last a lifetime!
Our Family Navigators were ecstatic to join in on the fun and created our very own Keaton's Emotional Support Bear for kiddos to enjoy during visits, along with an additional 8 furry friends to put into Hope Chests for newly diagnosed kiddos.
A special thank you to Debi and her team at Build-A-Bear in Roseville for hosting this lovely event, and Man Leung from Detail Maniac for sponsoring the bears and joining our team to create this joy-filled experience!