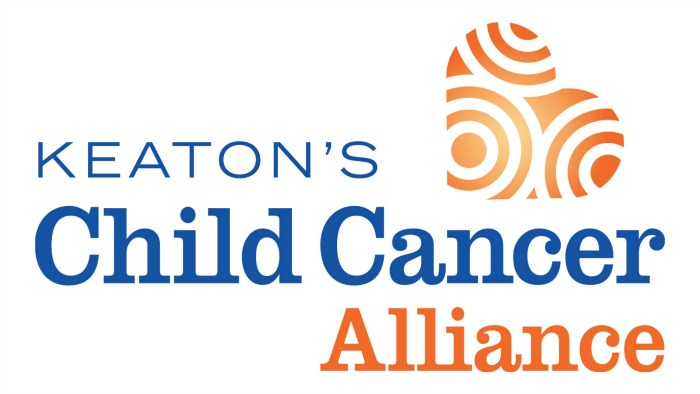 Keaton's Child Cancer Alliance, previously known as Keaton Raphael Memorial or "KRM," supports northern California children with cancer and their families by offering programming and services designed to foster hope, strength and healing.
Working with hospitals and through community referrals to identify children and families coping with cancer, "Keaton's Alliance" provides direct assistance to over 500 of these children and their families each year.
The charity's popular Family Navigator Program offers customized financial and logistical, as well as emotional support to help meet the many demands of a child's cancer journey. From initial diagnosis throughout treatment, recovery, end-of-therapy, and beyond, Keaton's Alliance focuses on the needs, health and well-being of the entire family.
"Every child and family's journey in battling cancer is unique," said Reed Baumgarten, the charity's Executive Director. "Keaton's Child Cancer Alliance succeeds by improving the plight of each child and family according to their specific needs. Ours is a dedicated and growing alliance of individuals and resources to help these brave children and their families as they face the anxiety, uncertainty and demands associated with treatment."
The 501c3 non-profit was established in 1998 as a memorial to 5-year old Keaton Raphael, following his courageous nine-month battle with Neuroblastoma. Over the years since, the charity has expanded its focus to help children with all forms of cancer.
Family Navigator Program services are supported by the proceeds of the annual "Glow for the Gold" Gala and the "Chipping Away at Child Cancer" golf tournament, as well as from corporate sponsorships, grants, and individual contributions. Keaton's Alliance also hosts a vehicle donation program and participates in broader community initiatives including "The Annual Big Day of Giving" and "Giving Tuesday."
In 2017 alone, Keaton's Child Cancer Alliance is grateful for and pleased to recognize our generous grant funding from the American River Bank Foundation, the City of Roseville (CA), CVS Health, Kaiser Permanente, the Maximus Foundation, Safeway, Sutter Health, Union Pacific, the United Auburn Indian Community, and the Wells Fargo Foundation.
In addition to providing direct support services, Keaton's Child Cancer Alliance also works in partnership with St. Baldrick's Foundation to increase awareness and raise funds for pediatric cancer research. To date, the charity has raised almost $2 million through northern California signature St. Baldrick's head shaving events to support research conducted locally through the U.C. Davis Comprehensive Cancer Center.
To learn more about Keaton's Child Cancer Alliance, to make a contribution to the mission, or to refer a child and family in need, please visit us online at www.childcancer.org.