Upon receiving a childhood cancer diagnosis and being referred to Keaton's Child Cancer Alliance, our families are delivered a Hope Chest, family care package. These customized packages include a personalized snuggle blanket and comfort items for the child in treatment as well as special gifts for their siblings. Several art therapy and educational books are included as well to promote HOPE, STRENGTH, and HEALING for the entire family.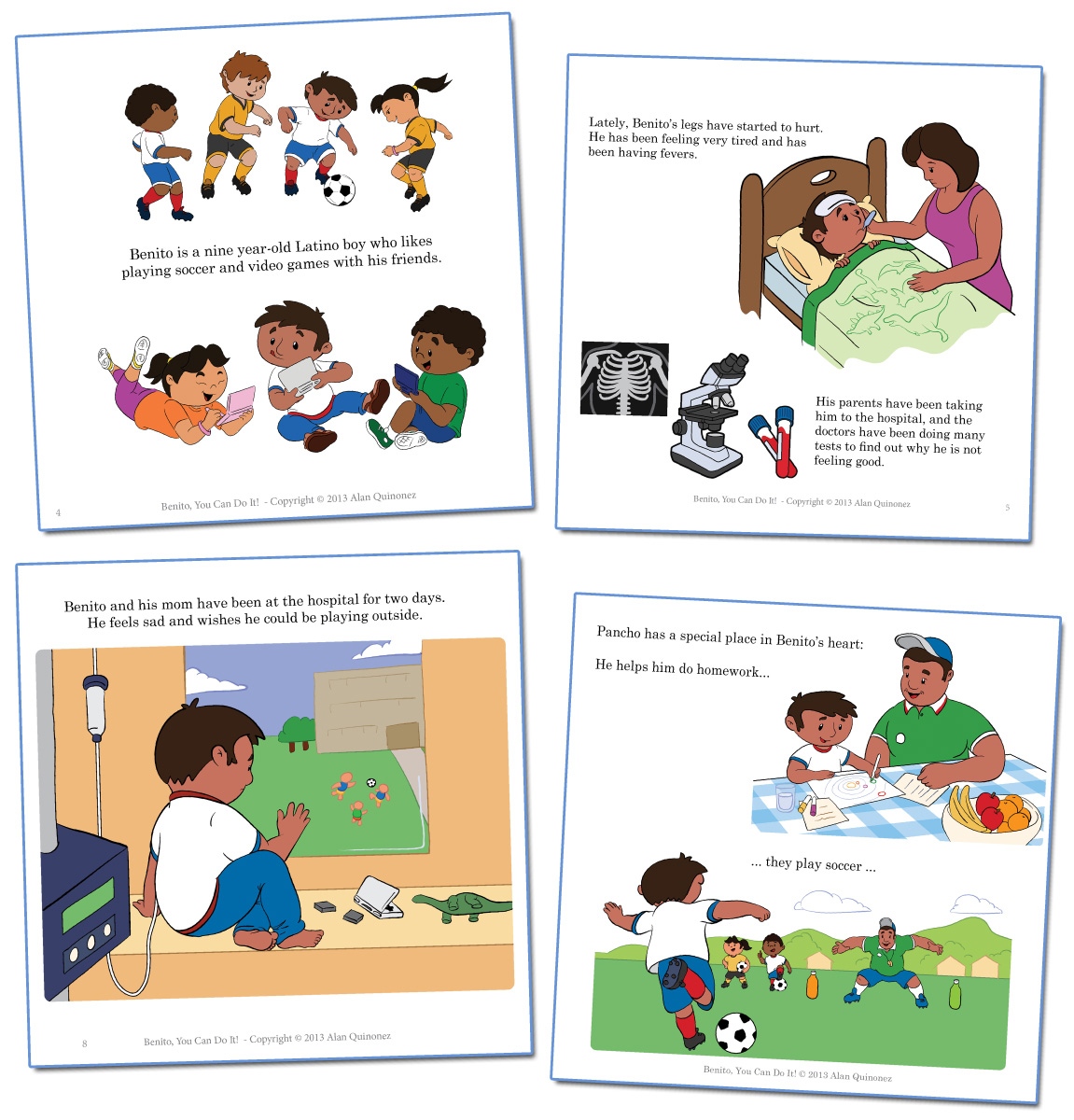 Over two years ago, we began including a very unique bilingual children's book in our Hope Chests. Benito, You Can Do It! Benito, Sí Se Puede! is a children's book written and illustrated by Alan Quiñonez. The book begins by telling the story a healthy nine year-old Latino boy, Benito, who loves playing soccer, video games, and spending time with friends. Unfortunately, Benito begins to not feel well and numerous tests confirm that he has cancer. The book follows Benito's journey through his hospitalizations, the emotions felt by parents, and the questions that Benito has regarding the disease. Benito is visited by his cousin, Pancho, who spends quality time with him in the hospital and helps lift his spirits. Pancho shares a special story about his personal experience with a childhood cancer to encourage Benito that he too can do it!
Benito, You Can Do It! Benito, Sí Se Puede! is a vital component of our Hope Chests as it provides a basic understanding of what cancer is as well as introduces who the persons are that will be caring for the child during treatment. By inspiration from family testimonials and expert knowledge shared by pediatric oncology teams, this book helps educate families by eliminating language barriers. Ultimately, it highlights the importance of support from loved ones and the impact that cancer survivors can have on those newly diagnosed, regardless of age.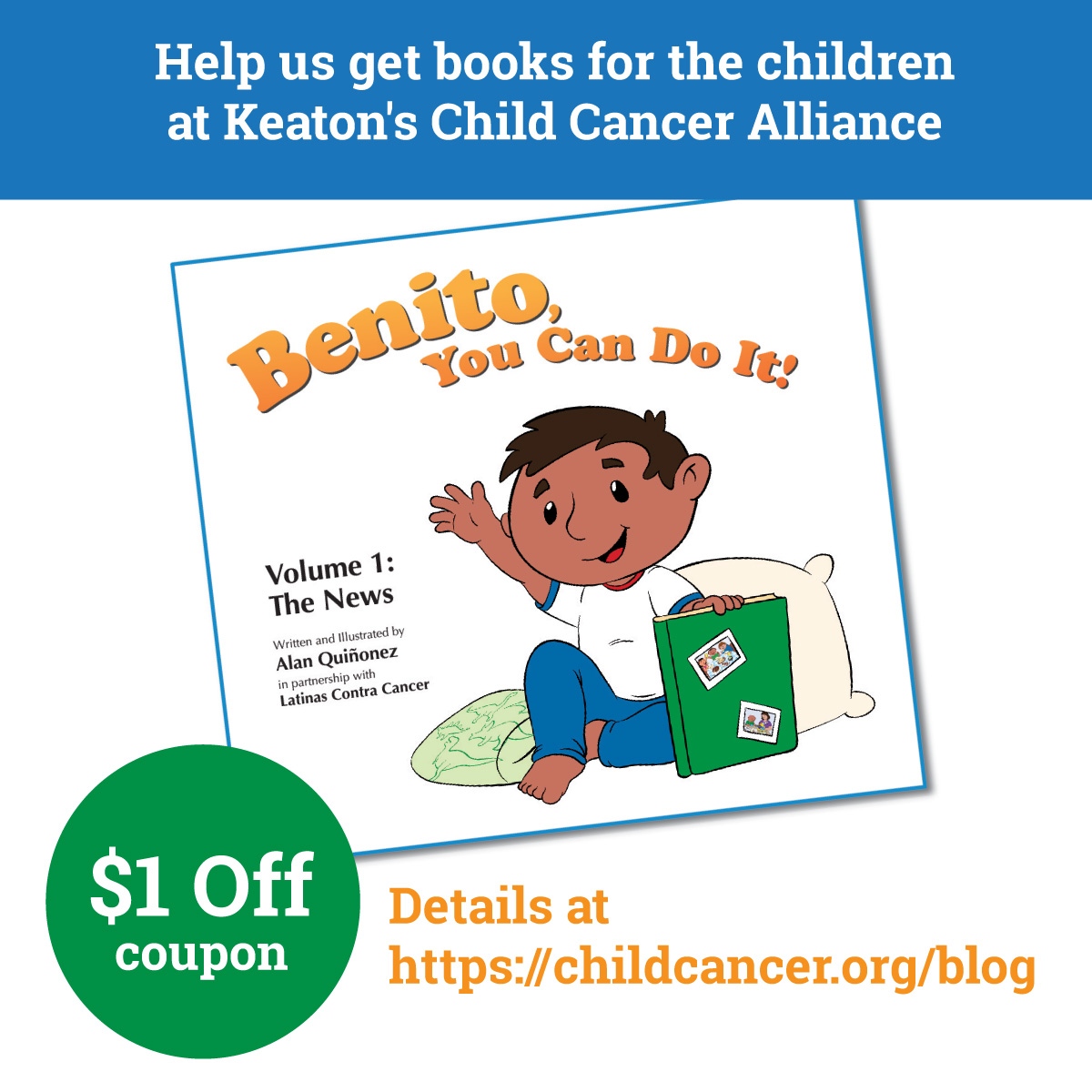 Author, Alan Quiñonez, has partnered with Keaton's Child Cancer Alliance to provide the opportunity to bring Benito, You Can Do It! Benito, Sí Se Puede! to even more families that we serve and to have you be a special part of that. Simply visit Benito, You Can Do It! to buy a paper book and use coupon code KEATON to receive $1 off of your purchase. For every 5 books purchased, author Alan Quiñonez, will donate an additional book to Keaton's Child Cancer Alliance.
To have the books shipped directly to Keaton's Child Cancer Alliance, please enter our address: 2260 Douglas Blvd., Ste 140,Roseville, CA 95661.  So we can include them in the Hope Chests that we deliver to the children we serve.
Thank you for your support and for helping Keaton's Child Cancer Alliance bring Benito, You Can Do It! Benito, Sí Se Puede! to more children and families.