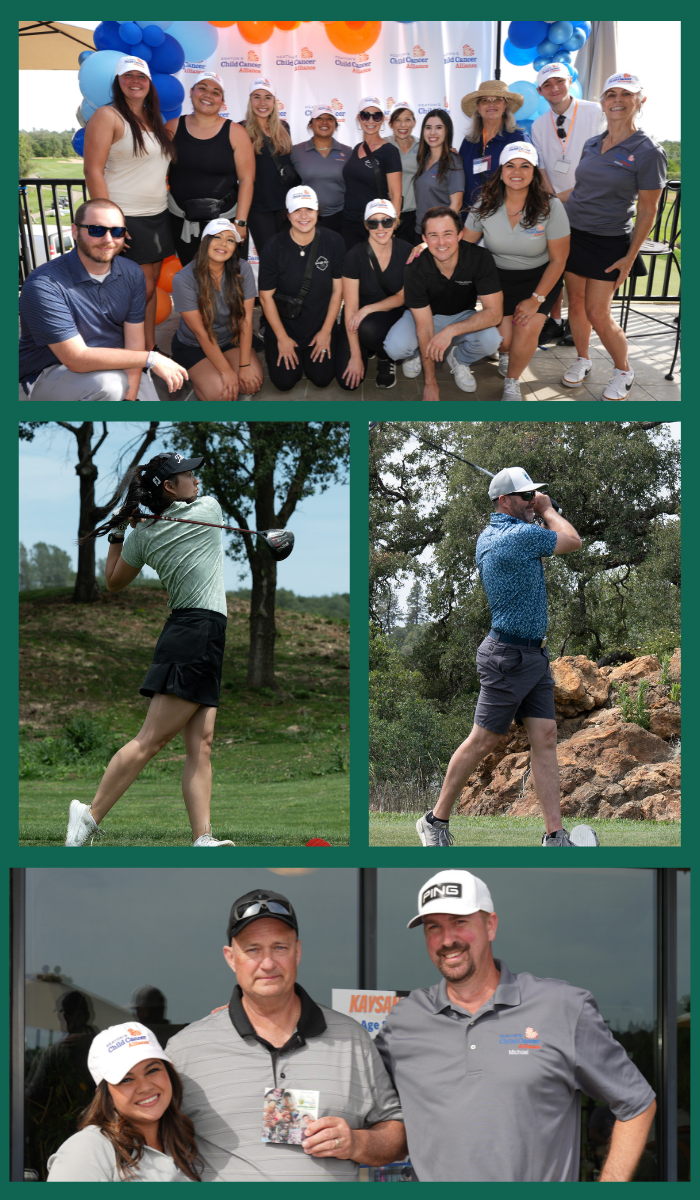 Keaton's Child Cancer Alliance celebrated our 25th Annual "Chipping Away at Childhood Cancer" golf tournament on May 26th at The Ridge Golf Course & Event Center in Auburn. Proceeds from the tournament support our mission of providing emotional, educational, and financial support to children with cancer and their families.
Over 140 golfers, 50 community partners, and 30 volunteers joined efforts in the fight against childhood cancer. The milestone event was a HOLE IN ONE with over $110K raised to fund vital family-centered supportive services for those navigating the complexities of a pediatric cancer diagnosis.
Congratulations to our 25th Annual "Chipping Away at Childhood Cancer" Golf Tournament Winners ~1st Place Wood Rodgers – Steve Balbierz, Trevor Standridge, Steve Strickland, Matt Spokely; 2nd Place WGG Wealth Partners – Stephen Westlake, Neal Smith, Mike Bennett, Jacque Finn; 3rd Place Bayside Church – Shaun Sanassarian, Jim Holst, Presley Sanassarian, Bryson Zorich.
This year, we honored a very special golfer with a heart of gold and a passion for helping others. Our Community Hero Award was presented to Steve Balbierz from Wood Rodgers for his loyal support over the past 24 years. Thank you, Steve, for being a strong ambassador for our mission and inspiring others to do the same. Your support has impacted the lives of countless children and families navigating their childhood cancer journey.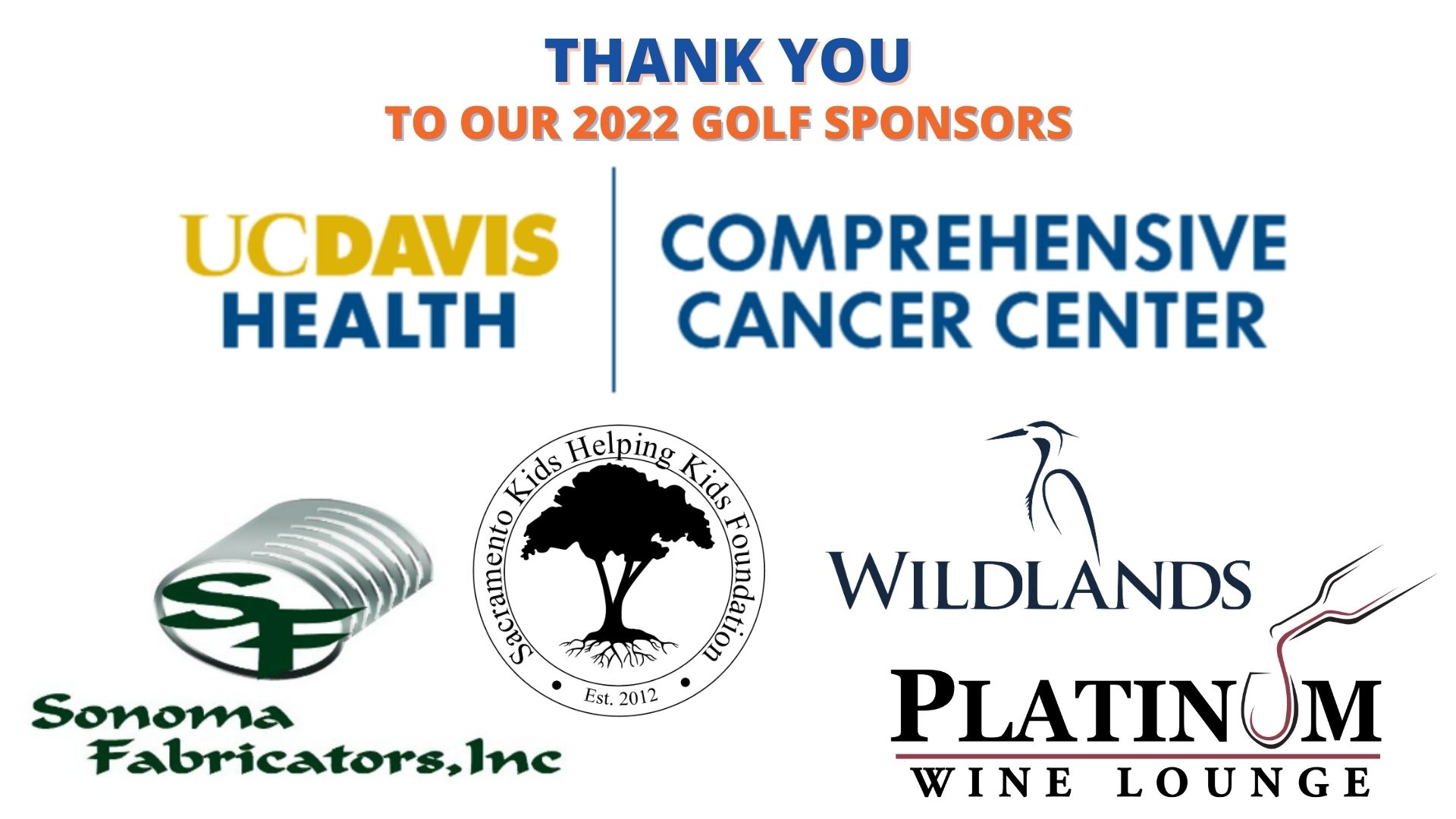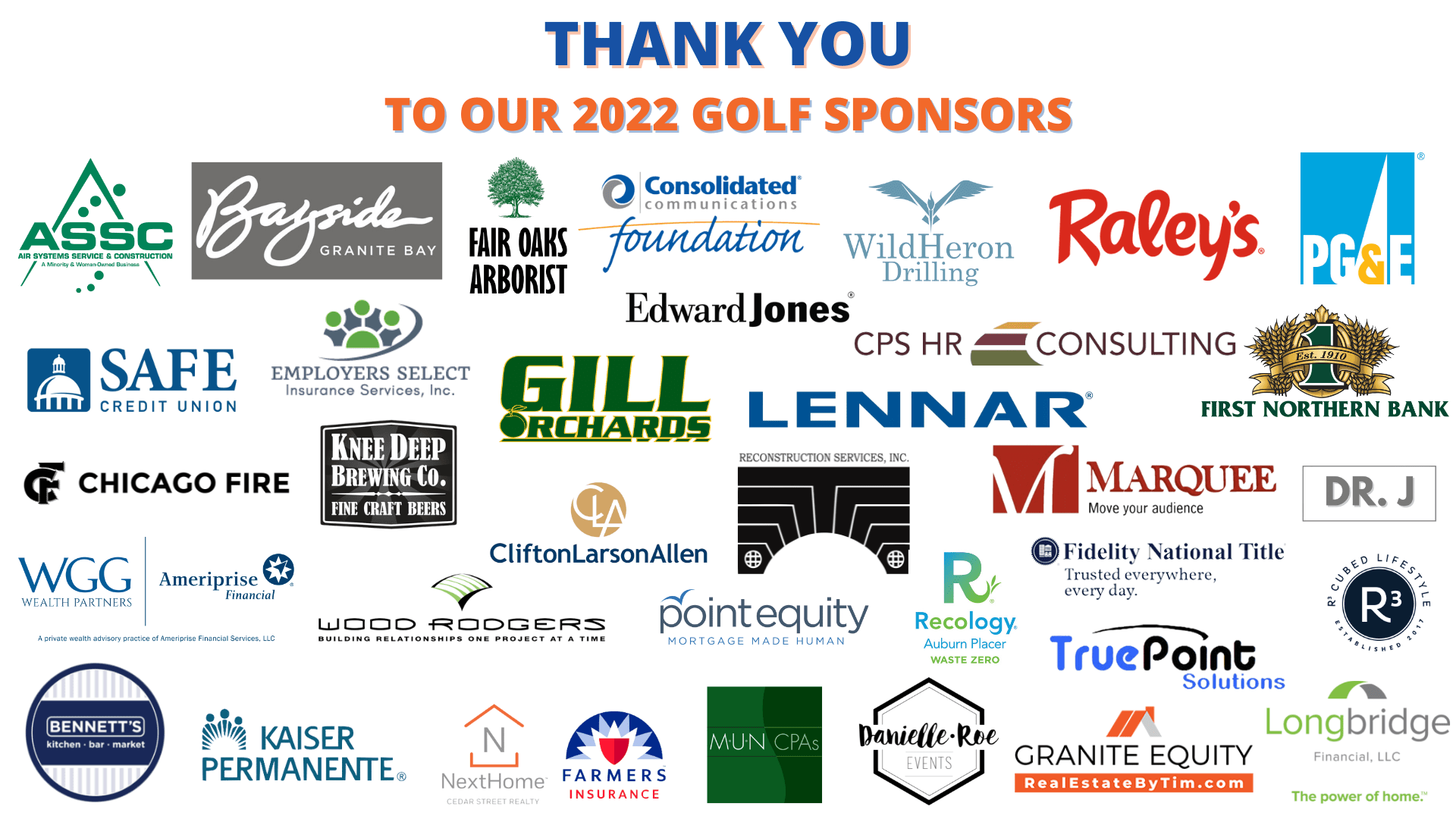 Partnerships with Danielle Roe Events, FSA Auctions, Presenting Sponsor: UC Davis Health & Comprehensive Cancer Center, Hero Sponsors: Sonoma Fabricators, Platinum Wine Lounge, Wildlands & Kids Helping Kids Sacramento as well as numerous Gold & Hole Sponsors, which include Air Systems Service & Construction, Bayside Church Granite Bay, Bennett's Kitchen Bar Market – Roseville, Chicago Fire, Clifton Larson Allen, Consolidated Communications Foundation, CPS HR Consulting, Dr. Ritch Jacobs, Edward Jones, Employers Select Insurance Services, Fair Oaks Arborist, Fidelity National Title, First Northern Bank, Gill Orchards, Granite Equity Group, Kaiser Permanente, Knee Deep Brewing, Lennar, Longbridge Financial, Marquee Media, MUN CPAs, Pacific Gas and Electric Company, Point Equity Residential Lending, RCubed Lifestyle, Recology Auburn Placer, Reconstruction Services, Ricardo Alonso of NextHome Cedar Street Realty and Farmers Insurance, SAFE Credit Union, TruePoint Solutions, WGG Wealth Partners, and Wood Rodgers, Inc., contributed to the generous, compassionate support for the cause.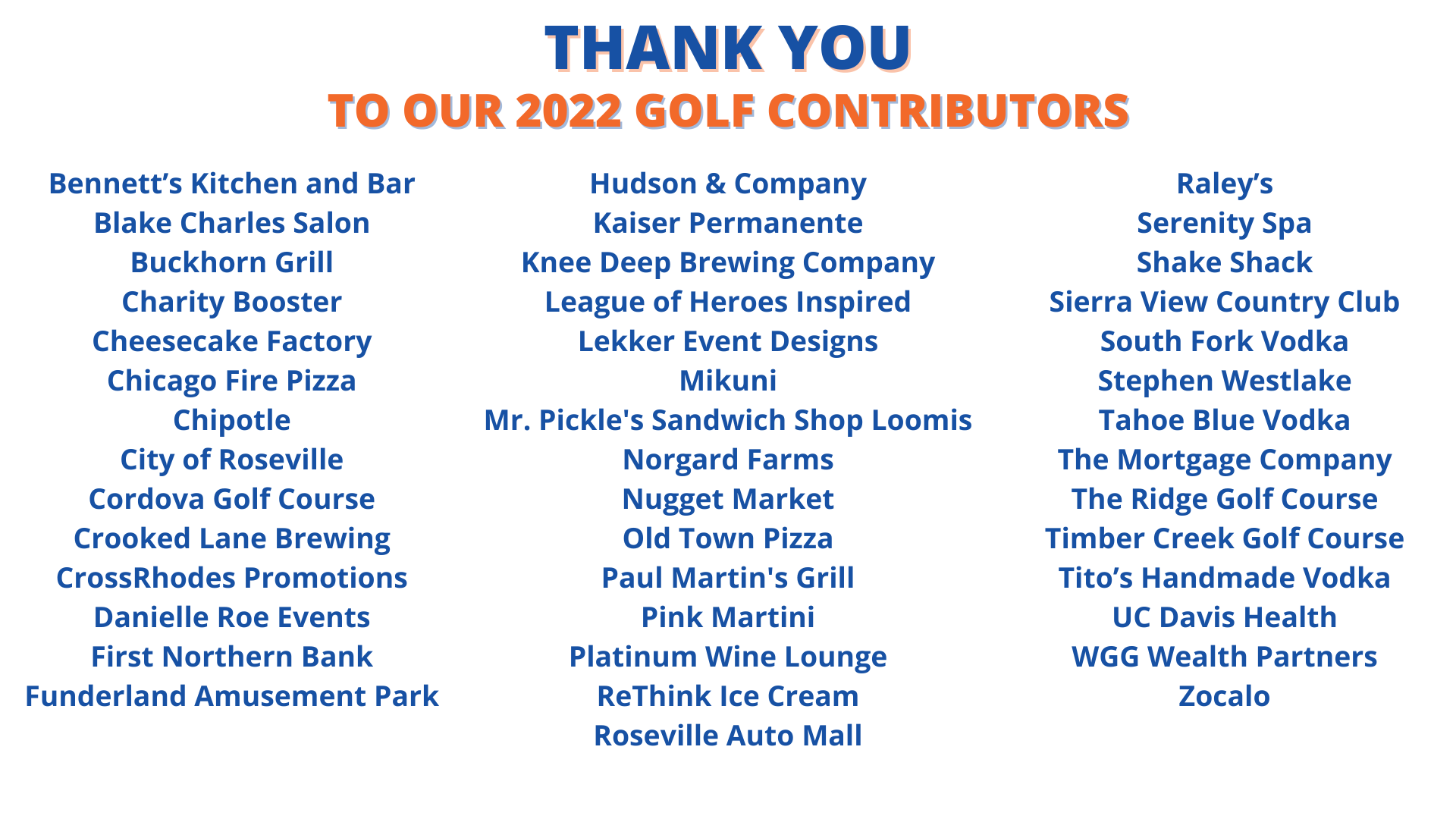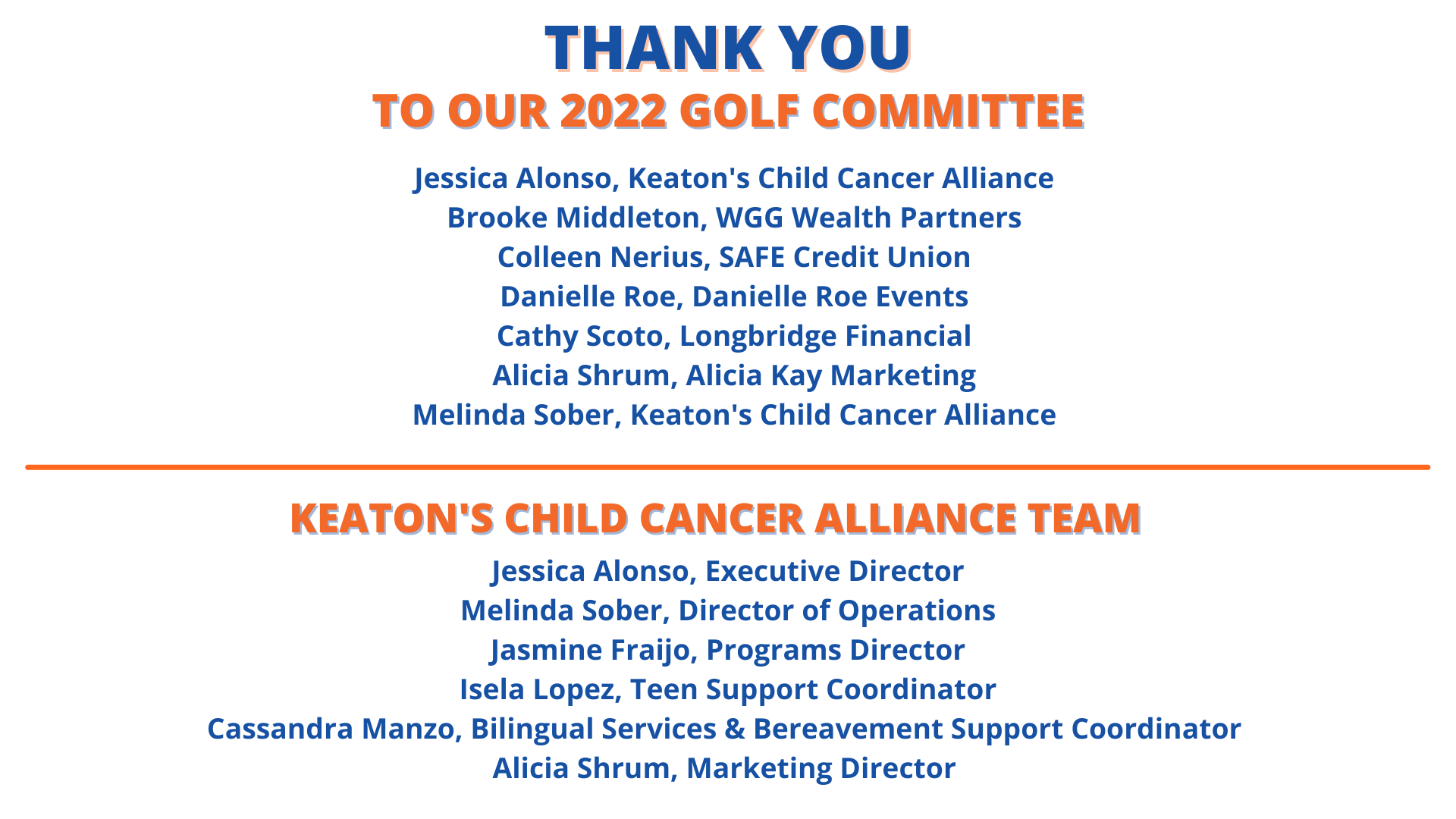 Together, we continue to "Chip Away at Childhood Cancer" as we strive to support every child in Northern California impacted by cancer.