Who We Are
Keaton Raphael Memorial has grown into an invaluable resource for thousands of children and families in Northern California.
"Our mission is to support children with cancer and their families with emotional, educational, and financial support while increasing awareness and funding research toward a cure."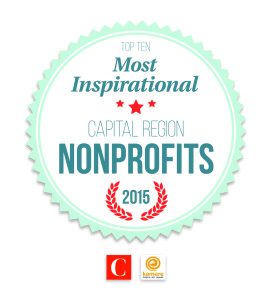 Why We Exist
When a child is diagnosed, lives are completely flipped upside down. Daily routines suddenly change, traveling back and forth to hospitals, staying in hotel rooms, and eating on the road all become the new normal. Often times jobs are lost and incomes cut putting even more strain on an already stressful situation. The Keaton Raphael Memorial's goal is to care for the family and provide resources they need to stay afloat financially and emotionally during this trying time.
Worldwide a child is diagnosed with cancer every three minutes
1 in  5 children diagnosed in the U.S. will not survive
In the U.S. more children die of childhood cancer than any other disease.
Only 4 percent of all federal cancer research funding dedicated to pediatric cancer research, the Keaton Raphael Memorial and supporters are a vital resource as hope for those going through a fight no child nor their family should ever have to endear.
How We Help
Our Family Navigator Program provides families with information, resources and education necessary to navigate the complexities of their childhood cancer journey. One of the many programs is a  'HOPE Chest' filled with educational resources, financial assistance and gifts for all family members helps with the anxiety induced by a cancer diagnosis. If a child loses their fight, the family is given a handmade memory box with grieving resources.
Who We Serve
UC Davis Comprehensive Cancer Center, Sutter Memorial, Kaiser Permanente Roseville, Children Hospital Oakland, Kaiser Permanente Oakland
Childhood cancer numbers have improved over the years however, it is still affecting far too many children and families and the support of communities and organizations like KRM is what will eventually put an end to this silent killer and give our children the life they deserve to live.
Tax ID Number: #68-0406980