Our Team
"Coming together is a beginning, staying together is progress, and working together is success." ~Henry Ford~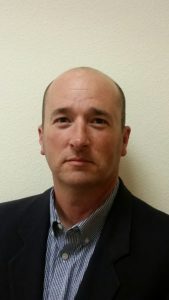 Reed Baumgarten
Executive Director
Reed.Baumgarten@childcancer.org
916.757.6135
Reed Baumgarten is the Executive Director for Keaton Raphael Memorial. Reed leads the organization and develops strategic alliances; manages community relations; provides development direction for the Family Navigator Program; executes and manages fundraising & donor contributions; along with advocacy programs.
Reed received his Bachelor's degree in Animal Science from University of California at Davis. Reed also received his International Baccalaureate from the United World College of the American West. With 15 years in the pharmaceutical industry in sales management, national sales training and outside sales – specifically, a specialist in cancer drugs, Reed brings a unique perspective to the job. In addition, he has nonprofit experience, owns and operates an olive oil company and he could even teach you how to kayak!  He's an entrepreneurial spirit with unbridled energy.
"It is a privilege to be part of this wonderful organization and an honor to champion KRM's mission to support children with cancer and their families by providing emotional, educational and financial support, while increasing awareness and funding research toward a cure."
---
Melinda Lemos
Office Manager
916.784.6786
Before joining Keaton Raphael Memorial, Melinda was a volunteer for the organization and when the opportunity became available she applied for the position. Melinda's background includes administrative roles in for-profit corporations, however, her true aspiration has been to work in philanthropy. KRM is a perfect fit for both her nurturing and caring personality.
"This is more than just a job, it's a passion and I feel so very fortunate to be able to give back and make a difference in the lives of others."
---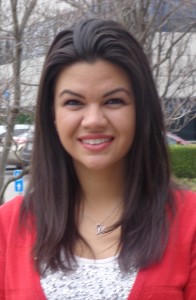 Jessica Alonso
Family Navigator- Providing Bilingual Services
Jessica.Alonso@childcancer.org
916-757-6134
Jessica Oliveros is the Childhood Cancer Family Navigator for Keaton Raphael Memorial. She is responsible for referrals, screening applications, preparing Hope Chests, and case management. Jessica's role includes interacting with children and their families in an effort to seek out resources that will target the family's needs.
Jessica received her Bachelor's degree in Microbiology from the University of Florida and she graduated from University of South Florida College of Medicine with her Master's degree in Medical Sciences. Prior to joining the KRM team, Jessica worked as a Certified Nursing Assistant and an Analytical Linguist.
"It is an honor to be a part of the KRM team!  Since a young age, my life has been impacted by many loved ones who have fought against cancer.  These experiences have strengthened my passion of increasing awareness.  As a part of this team, my goal is to provide a caring heart and compassionate hand to make a difference in the lives of those affected by childhood cancer. I am committed to providing a strong support system as well as the resources necessary to cope with the complexities of pediatric cancer."    
---
Patty Neifer
Development Coordinator
916-757-6802
Patty Neifer is Development Coordinator for Keaton Raphael Memorial and responsible for KRM's annual and ongoing development efforts.  She comes to KRM with a wealth of successful nonprofit development and community outreach experience.  Patty worked in event planning and public relations for the California State Fair for 14 years.  She served as Development Director and Executive Director of a Northern California medical nonprofit, the Firefighters Burn Institute, for 9 years.  Most recently Ms. Neifer worked for Placer County's Stand Up Placer as Director of Development and Community Outreach.
Patty earned her BA from California State University, Sacramento, which included two years of undergraduate studies in Munich Germany at the University of Maryland International Campus.  Her education focused on behavioral psychology, marketing, business management and strategic planning. Patty and her family have lived in the area for over 25 years and she is actively involved with the community by serving on the Horseshoe Bar/Penryn Municipal Advisory Council and volunteering for California State Parks as an equestrian patrol member.
Patty's goal is to expand KRM visibility and encourage partnerships to increase the critical services provided to children diagnosed with cancer, and to help families deal with the challenges of their journey toward cancer recovery for their child.